HTC One X10 arrives: 2-day battery, 16MP camera, fingerprint sensor and more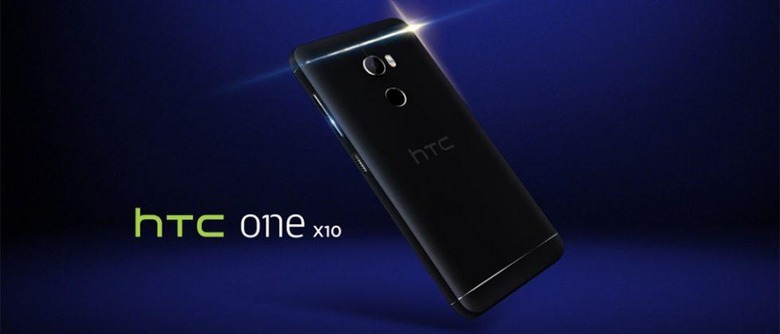 Following a leak yesterday, the HTC One X10 smartphone has been officially launched. The handset brings with it a sleek, familiar design, as well as fairly notable features, including a fingerprint sensor for biometric security, a super-wide-angle lens on the front-facing camera, and a large battery boasting two-day battery life. Info about availability is still scarce, but all the features have been detailed.
So far, the HTC One X10 has made its appearance on the company's Russian website; there doesn't appear to be any formal announcements at the moment, and so details such as wider availability and pricing in (potential) other regions is unavailable at the moment. What we do know, however, is everything this smartphone brings to the table. That includes a 16-megapixel rear camera promised to offer 'unsurpassed' low-light shooting in dark environments.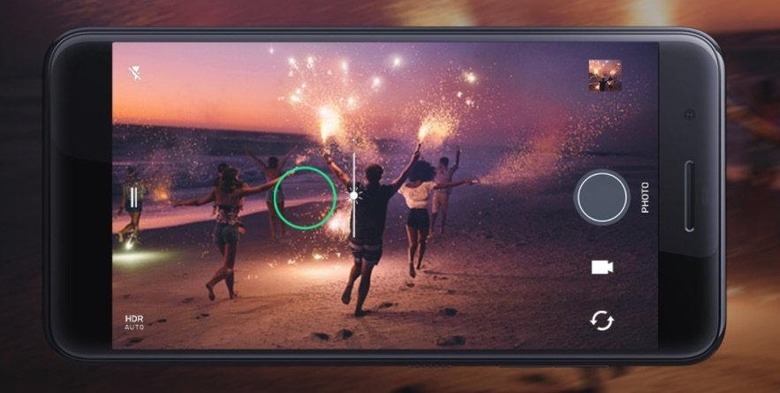 The aforementioned fingerprint sensor is featured on the back of the handset beneath the circular camera lens, which has what appears to be a dual-LED flash next to it. Overall, HTC says it designed the One X10 to be very durable, subjecting it to thousands of tests involving scratches, extreme temperatures, corrosion, and more. Overall, the phone is said to be resistant to scratches, small 'blows' and drops. Unlike the Desire handsets it somewhat resembles, this model is made entirely out of metal.
In addition to the rear camera, the HTC One X10 features a front-facing camera designed specifically for group selfies — it features a super-wide-angle lens able to capture many people in an image rather than one. Users can get fast access to the camera by tapping the fingerprint sensor on the back of the phone.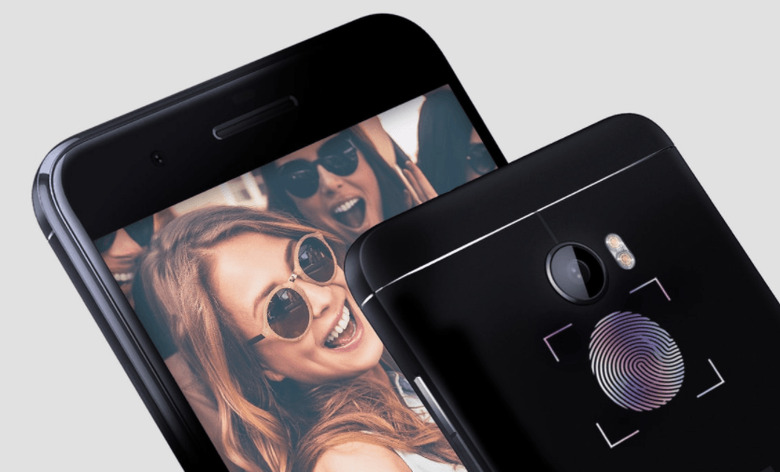 Meanwhile, the handset is said to optimize performance by dynamically managing the phone's resources based on what you're currently doing. This is ultimately designed to preserve battery life, which in certain circumstances can get users as much as two days of run time on a single charge. That is thanks to the large 4,000mAh battery HTC elected to use with this handset. Battery aside, the phone features dual SIM slots, though HTC's product listing says this "may vary for different markets."
That note itself lends credence to the speculation (read: hope) that HTC will launch the One X10 beyond just the Russian market, giving its fans an option that sits above the budget-tier Desire phones but lower than its pricey flagship handsets. Rounding out the features is a notable 5.5-inch display with rounded edges on the side and a Full HD 1080p resolution (401ppi). The price, assuming it launches outside of Russia at an equivalent rate, will sit around $350 USD.
SOURCE: HTC