HTC One VX Review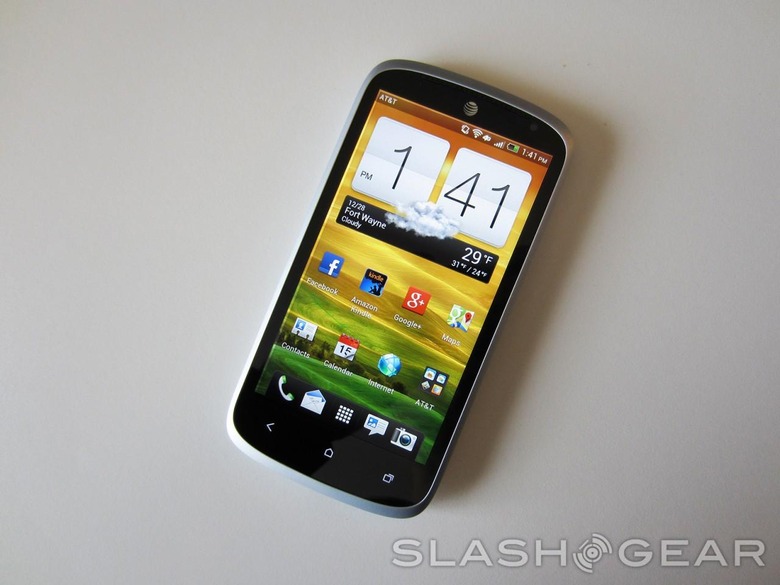 HTC recently made their case for a top-tier handset back in November, with the DROID DNA boasting the highest-resolution display of any smartphone. However, in order to balance out its offerings, HTC has a new budget-friendly handset in town. The One VX is the company's latest mid-range smartphone added on to their One series of devices, and priced at only $49 on AT&T's network (after signing a two-year contract, of course), we simply had to get our grubby little hands on this device to see what it's capable of. Does it provide value to entry-level minded customers without sacrificing a lot in terms of features and performance? Let's find out.
Hardware
The One VX sports a Qualcomm Snapdragon S4 dual-core processor clocked at 1.2GHz with 1GB of RAM, and 8GB of internal storage (expandable via microSD card slot). Overall, this is pretty typical of a budget-friendly device, and while we would've liked to see at least 16GB of built-in storage, we can't really complain about the fact that it comes with a microSD card slot, a feature that a lot of other phones are neglecting.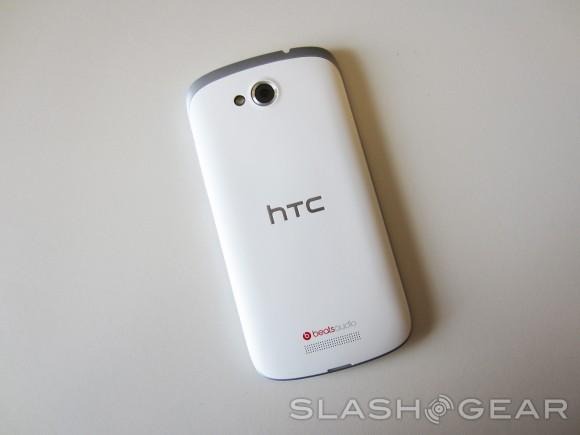 The display of the One VX is a 4.5-inch Super LCD 2 screen with a qHD resolution of 960x540. The combination of the screen size and resolution makes the display less sharp than more premium 720p devices such as the One X+ — the One VX has a pixel density of 245 PPI, compared to 312 PPI on the One X+. Regardless, text showed up fairly crisp, and images and videos were sharp as well. So, while the display may not boast HD status, it's certainly something that you can write home about.
The overall design of the phone is reminiscent of HTC's other devices in the One series. It is a One device, after all, but its budget status doesn't show through with its design. It sports an elegant shape, with rounded edges and a smooth and sturdy band of silver-painted plastic trim that surrounds the outer edge. The AT&T logo above the screen is subtle, and three capacitive buttons (Back, Home, and Recent Apps) line the bottom of the bezel just like HTC's other One handsets.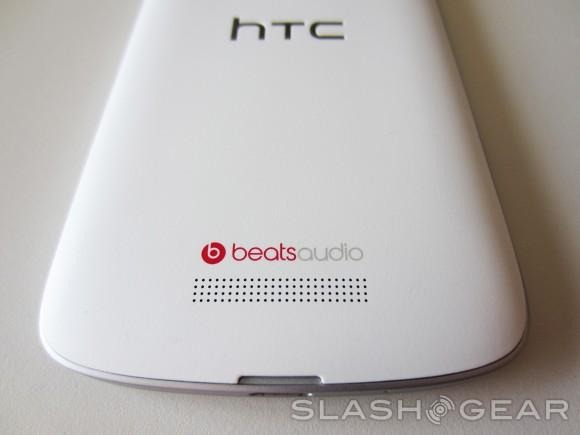 On the top, there's the usual headphone jack and power button, while the volume buttons are situated on the right side, and the microUSB is centered on the bottom, right where we like it. Flipping the phone over will reveal the matte white battery cover with the HTC logo in the center and the Beats Audio logo towards the bottom, right above the speaker. However, while the back cover is removable, allowing you access inside the phone, the 1,800mAh battery is irreplaceable — taking the back cover off only gives you access to the SIM card slot and the microSD card slot.
There's definitely not a lot to complain about as far as the design goes. It certainly doesn't look like a budget-minded device, and its build quality feels really solid. Smaller hands might have a bit of trouble holding the device — as with any 4.5-inch-and-higher device — but we can't see that has too much of a hindrance on the overall experience.
Software
The One VX runs Android 4.0 Ice Cream Sandwich with Sense 4.1 running on top (surprise, surprise). Therefore, there's nothing terribly new, but it still packs all of the lovable personalization options and polished widgets that are typically found with HTC's custom user experience. Beyond that, it's a little unfortunate to find the One VX running ICS out of the box, as opposed to Jelly Bean, but we should be seeing an update roll out sooner or later for the device.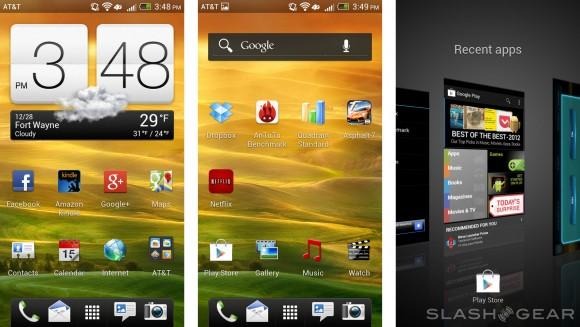 Because the VX runs the older ICS software, you won't be able to enjoy newer features such as Google Now and improved notifications, as well as some of the new performance enhancements, but for those who don't mind not having the latest software versions, we can assure you that ICS on the One VX runs like a charm, and you'll still have the same great features that come with HTC's Sense UI, like custom widgets and social integration of all your contacts, if you're into to that kind of thing.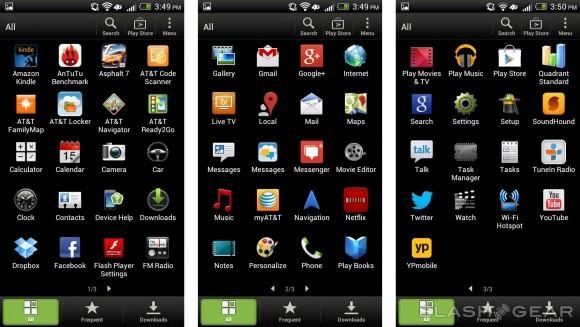 Camera
While 5MP certainly isn't anything special, some people may actually find that the camera suits them well, but a majority of users will probably want to stick to their dedicated cameras. Provided that there's enough lighting, you'll be able to get some decent shots. However, if you're picky enough, you'll be quick to point out its faults. Brighter areas seem to get washed out a lot, and darker areas don't seem to get a lot of attention depending on where the light is coming from. HDR mode helps that a little, but it's only good if you have time to spare, since snapping an HDR photo takes a little bit longer to pull off.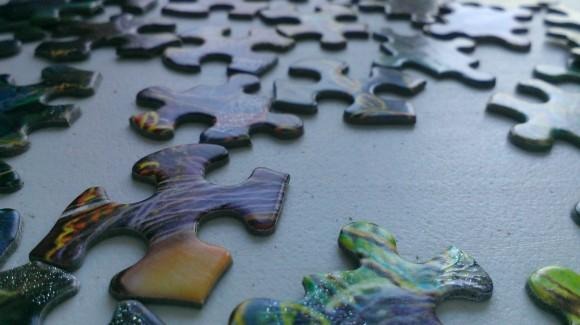 However, even with adequate lighting, there can still be a lot of noise that shows up in photos. It really depends on the circumstances, but I was quick to notice that even in broad daylight, ISO noise was still a problem, and it ruins an otherwise great photo.
Video recording at 1080p was fairly decent, although it had trouble with re-focusing, and the exposure took a little long to adjust when going from light areas to dark areas, and vice versa. It records macro fairly well, though, and doesn't have too much of a problem with focusing in on small, detailed areas. In the end, the camera works in a pinch, but it's probably not worthy to replace your main point-and-shoot camera at this point.
As for the camera app itself, it's the same as HTC's other offerings, and it's easily one of my favorite camera interfaces of any device. The photo shutter button and the video shutter button are side-by-side so you don't have to switch between the two. There's also quick access to real-time filters and effects that you can apply to both photos and videos. The settings menu is also really intuitive and easy to navigate, and it lets you change settings that would otherwise be cumbersome to change on other handsets.
Benchmarks & Performance
In everyday use, the One VX offered mostly snappy performance. Apps opened quickly, and I was able to page through home screens without hesitation. It's not as buttery smooth as, say, the One X+ running Jelly Bean, but the difference will be negligible to the layman, and most people wouldn't notice a difference when using the VX by itself.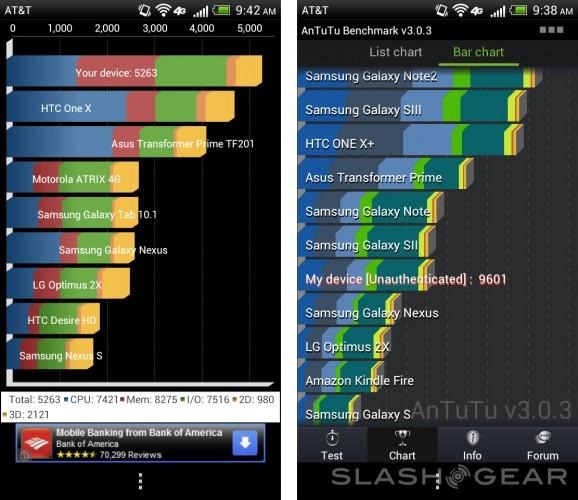 The 1.2GHz Snapdragon S4 CPU in the One VX turned in some respectable benchmarking results. For example, it scored a 9,600 in AnTuTu, right on par with the last-generation flagship Galaxy S II from Samsung, and beating the Galaxy Nexus by a good length. In Quadrant, it scored just over a 5,250, edging out the One X, but is way behind when compared to the One X+, which scored over 7,000. Putting the phone through some real-world graphics testing in the form of Asphalt 7 proved to be successful. Low framerates were practically nonexistent — something that I can't say with many other budget handsets.
Battery
The One VX comes with a 1,800mAh battery, which is a bit less than the 2,000mAh that smartphones are currently moving up to, but thanks to the slower-clocked processor, the lower capacity wasn't really a problem. In total, I easily went almost two full days before the battery dipped below warning levels, and this was from casual web browsing and surfing Facebook and Twitter, while also checking email on occasion. On the second day, however, I ended up doing quite a bit of gaming and watching TV shows on Netflix. The battery took a larger hit that time around.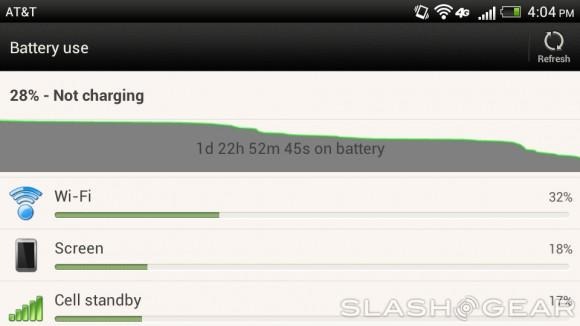 One of the more interesting aspects, though, was how big of a hit the WiFi was on the battery. Usually the screen is the biggest culprit in most cases, and rightfully so, but WiFi laid the biggest smackdown on the battery, claiming 32% of resources. Then again, battery life didn't suffer one bit, and not in a second would we consider this an issue. It took me a good couple of hours of continuous use before I noticed any kind of huge knock on the battery, so that's definitely saying something.
Wrap-Up
The One VX offers a balanced ratio between price and performance, and while it's classified as just a budget device for those cash-strapped consumers looking for a good deal, the One VX will provide the experience of a top-tier handset — it looks and feels like a top-of-the-line HTC device, and it performs about as great as you'd expect from a flagship smartphone, with only a few setbacks that few will grumble over. If you're not willing to shell out money for the One X+ or Galaxy S III, the One VX will surely make you happy for only $50.