HTC One VX budget beast hits AT&T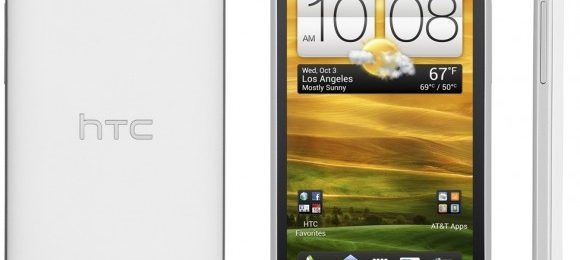 The folks at AT&T have just released the HTC "budget" device known as the HTC One VX, a smartphone that by early 2012 standards would have been considered a top-tier machine. Instead it would seem that a dual-core Qualcomm Snapdragon S4 process and Android 4.0 Ice Cream Sandwich as well as a fabulous 4.5-inch qHD (960 x 540 pixel resolution) Super LCD 2 display are not quite the top of the pack anymore. Because of this, you'll be able to pick this device up for a mere $49.99 on a two-year contract.
Oddly it would appear that this device did not warrant much more than a silent ushering in to the store as HTC focuses its energies on the much more high-class HTC One X+ and it's Verizon-bound DROID DNA. Here with the HTC One VX you've got a 5 megapixel camera, less than the standard 8 megapixels the top-tier expects, but inside you've still got the HTC One ImageSense chip that makes for next-level image processing completely aside from the Qualcomm processor's built-in image savvy.
Inside you've got 1GB of RAM and a microSD card slot for memory expansion – good because this machine only comes with 8GB built-in storage. You'll be working with the AT&T 4G LTE data network, there's a VGA camera up front, and there's an 1800 mAh battery inside as well. This device cis able to connect with Bluetooth 4.0 and DLNA as well as Wi-fi and weighs in at 4.37 oz – light!
This device is also available internationally, but has just hit the USA via AT&T this week. Have a peek at the device at your local AT&T retail location and let us know if you plan on picking it up!