HTC One Sense 6 update hits Integration phase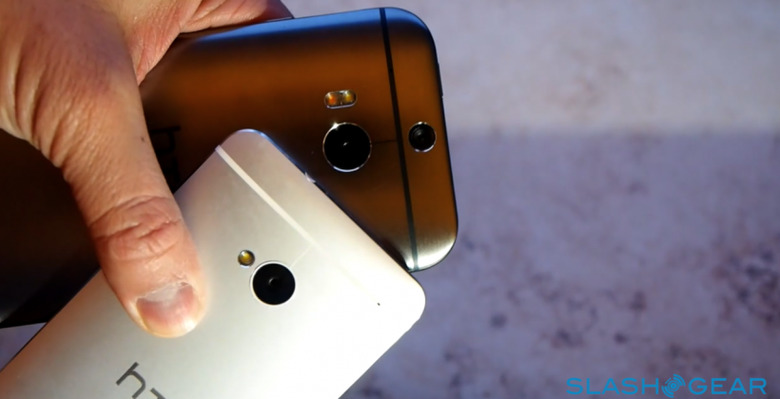 For all but the T-Mobile HTC One (M7), the process of pushing HTC's Sense 6 to smartphones has reached Integration phase. The HTC One Max and the HTC One Mini will be getting the update to Sense 6 as well as every version of the HTC One (M7) in the future – very, very soon that is to say.
The upgrade process works with HTC in a series of 5 steps. The first step is Evaluation – here you'll not often see listings as HTC wouldn't likely find it beneficial to list every device they've ever had looking to upgrade. Next is Development, a phase which each of these devices have gone through before the one they're in now – save the T-Mobile HTC One (M7) which is still in Development.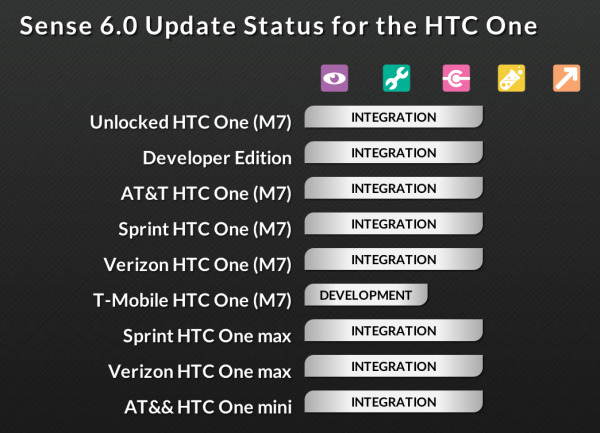 Integration is followed by Certification and finally Push to customer. This process is expected to be complete by the end of May in both the United States and in Canada, which you can also see listed below.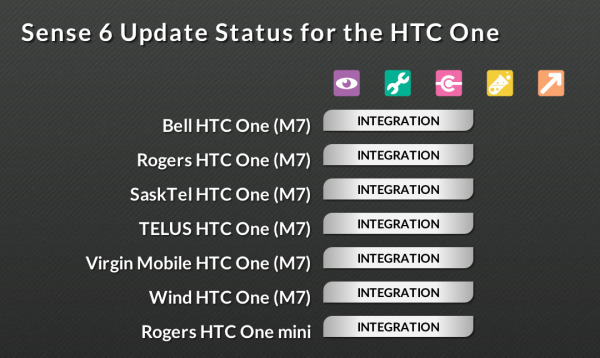 We've done an analysis of what it'll mean to upgrade to Sense 6 in our battle between the HTC One (M7) vs HTC One (M8). Once upgraded, the differences between the two will be harder than ever to evaluate. It may just come down to handset cost in the end.
NOTE: If it wasn't clear – every single HTC One device released in 2013 will be upgraded to Sense 6, this includes HTC One (M7), HTC One max, and HTC One mini.
VIA: Jeff Gordon