HTC One S launched in Taiwan with Snapdragon S3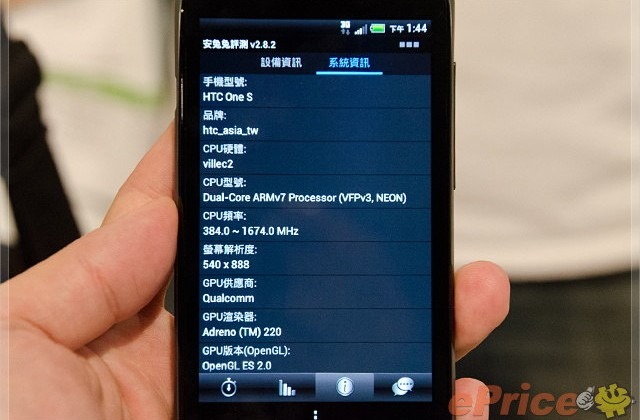 Typically these days we see different SoCs being used in phones due to LTE incompatibility, but the Taiwanese HTC One S may not be using Qualcomm's Snapdragon S4 processor due to a possible supply shortage, which would make sense: it's a heavily sought after chip, used in several high-end smartphones this year. The Taiwanese model will instead use a Snapdragon S3 dual-core chip clocked at 1.7Ghz.
HTC may be using a last-generation chipset, but the overclock to 1.7Ghz should close the performance gap somewhat. A quick AnTuTu benchmark run by ePrice has revealed that performance is roughly the same as the S4 model, but there are still questions regarding efficiency and battery life. The S4 chip is built on a 28nm process while last year's S3 chip uses 45nm.
The phone is listed as having a "dual-core" CPU in specifications, and while HTC has since confirmed the processor change, the company says that customers should see the same overall experience. The design of the phone is otherwise identical to the international model, but we can't imagine customers being too pleased about the stealthy downgrade, especially when they're being charged $17,900 TWD (~$598) for the priviledge.
[via GSMArena]