HTC 'One M9pt' leaked ahead of April launch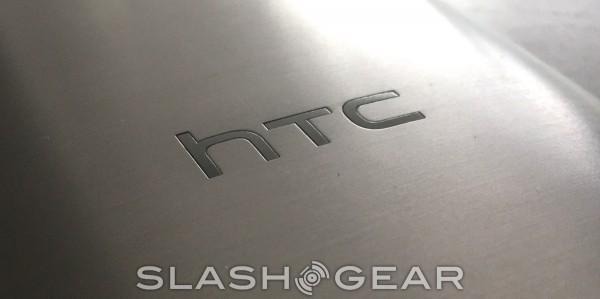 With the HTC One M9 having just come out, reviews are largely ho-hum. The barely updated design has a camera most find to be a mis-hit for HTC, rendering us mostly non-plussed about the device thusfar. That's the version we see stateside, though. What about the rest of the world?! It seems China, at least, is about to see the One M9, but in a different form factor, with interesting new features. While we don't have many details on the device, it's already crave-able.
Dubbed the 'One M9+' — because we have no idea what else to call it — the new HTC One is getting an official teaser, which says it's "more than One", and launching in Beijing April 8. Immediately, we see HTC has reverted to the circular rear camera. We don't actually see the Duo Camera, but the cut-off image seems to have it there.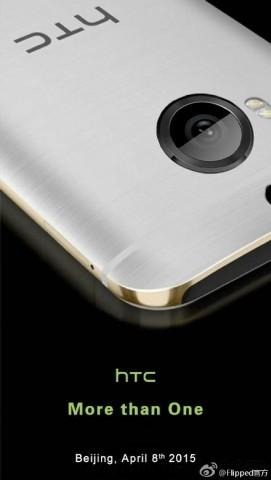 As we often see, the device is being leaked ahead of launch, and giving a bit of insight on the spec sheet. A QHD display (2560 x 1440), 3GB RAM, and MediaTek SoC look to be included.
The MediaTek chipset is a 64-bit SoC that is clocked at 2.2GHz, and supports 2K (2560 x 1600). Interestingly, the MediaTek SoC also supports super slo-mo video — 480fps 1080p.
While the camera looks different, the leak suggests it really isn't. We see mention of a 20.1-megapixel shooter that can capture 5376 x 3744 images. While it looks as though some sort of secondary camera is on board, there's no mention of it in the spec menu.
The leaked device spec screen shows HTC is calling it the 'One M9pt'. While nothing has been made of it yet, there seems to be a fingerprint sensor around a central 'home' button. It's not clear if there's an actual hardware button on the new One M9pt, or if it's static space for the fingerprint sensor tech.
HTC is set to announce the device on April 8. We should know more about the round camera, fingerprint sensor, and whatever else this thing has then.
Via: Engadget