HTC One M9 Plus leaked with DuoCamera, fingerprint sensor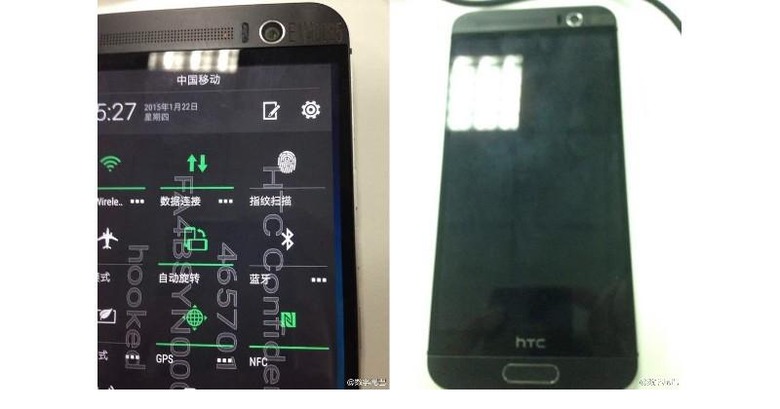 It seems that the HTC One M9, elsewhere called the Hima, won't be the only star of the Taiwanese manufacturer's show come MWC 2015. A new set of leaks are popping up, pointing to the existence of a particular Hima_Ultra, also known as the One M9 Plus. Now, while the name might hint at a larger variant of the One M9, the "plus" there might actually refer more to "plus features" rather than size, equipping it with some extras that the One M9 might not have.
One feature is supposedly a DuoCamera setup, similar to those of the previous generation One's. If so, this would seem to be in line with the latest leaks that point out that the One M9 itself would not have two rear cameras. Instead, it would just have one super powerful 20.7 megapixel camera, most likely from Sony. But it seems that HTC isn't ready to give up on that particular dual camera trend that it started and will put the feature in a different model instead.
Another plus feature this smartphone is said to have would be a fingerprint scanner. Now, HTC is no stranger to that particular form of biometric security, but so far it hasn't bequeathed any of its main flagships with one. And now it seems that the One M9 won't get one either, as the One M9 Plus is said to have this feature. That said, based on these leaked photos, it seems that the fingerprint scanner isn't found on the backside, unlike the one on the One Max, which puts the veracity of this claim into question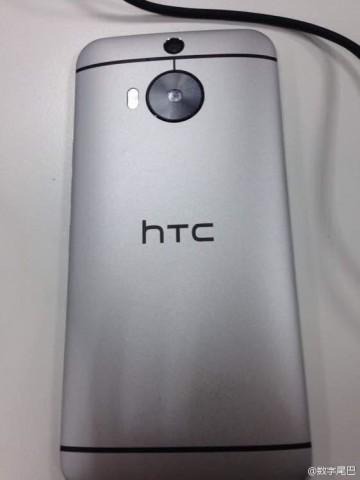 Indeed, those features and the name might call to mind HTC's 2013 phablet, but that is where the similarities end. According to the leaks, One M9 Plus isn't going to be a phablet, though the exact specs haven't been divulged yet. It's a bit hard to get a sense of the smartphone's size from the leaked photos, but at least we're seeing that it indeed pretty much looks like the One M9, except for the large and double cameras at the back.