HTC One M9 Nougat US rollout begins with unlocked models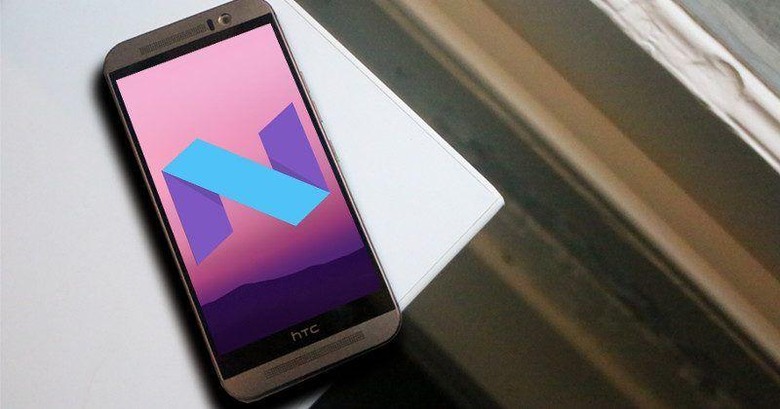 Just weeks after it had started to roll out Android 7.0 Nougat to its HTC 10 flagship, the company is now doing the same for last year's HTC champion. HTC USA's Twitter account proudly announced that the HTC One M9 has finally started to get the Nougat update. At least for the unlocked units first. Those who bought theirs from a carrier, however, will still have to wait next year to receive all the nutty goodness of Android 7.0.
HTC was quick to jump on the Nougat bandwagon the moment Google formally named what was then called Android N. And that was months before Android 7.0 would even be released to the public. Despite being the first to shout its support, it isn't exactly the first to actually release the update. Indeed, it later clarified that it would only start doing so in the fourth quarter of this year. Fortunately, there's plenty of time to spare.
Unfortunately for HTC device owners, the company only guaranteed three smartphone to receive the Nougat update: the HTC 10, the HTC One M9, and the iPhone-like HTC One A9. Everyone else will have to cross their fingers that HTC will show some kindness, if not common sense, especially for more recent models. Rollout of Nougat for the HTC 10 began in the US late November. And as promised, the HTC One M9 is getting its just desserts afterwards.
The one caveat is that HTC is only rolling it out for unlocked versions in the US. As most One M9 owners probably bought theirs from carriers, the holidays won't exactly be as good for them. HTC, in fact, says that it won't happen until next year, at a still unspecified date. Considering the unlocked One A9 is scheduled to get Nougat before carrier models, there might be quite a bit of waiting involved.
SOURCE: @HTC USA