HTC One+ (M8) Specifications Leak For 2014 Release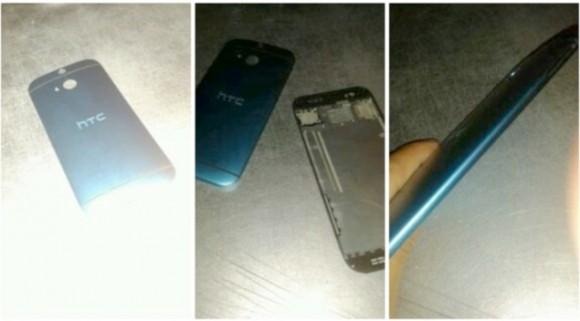 There's a next-generation HTC One out there in the wild, and it goes by the code name M8. You may recognize this name as it's a one-up from the HTC One's original code name in M7 – here appearing to be, quite simply, the next big step. Like the HTC One X's release in the United States came with the Snapdragon S4 Pro for starters then had an upgrade to the NVIDIA Tegra 3 with a name change to HTC One X+, so too must we assume that the specifications change in this M8 device would receive such a tiny name-bump.
This HTC One+ has a bit of a leaking problem on its hands – similar to that of the HTC One max, we're seeing pieces of this machine appear well before its release. What we're seeing this week is a set of specifications that suggest that this machine wont so much be a whole new generation, but a boost to the original HTC One.
HTC One+ (aka HTC M8)

- 5-inch 1080p display

- Qualcomm Snapdragon 800 quad-core processor

- Back-facing 4-UltraPixel camera with single LED flash
Then there's that mysterious hole you'll see above the camera lens. Could it be a fingerprint scanner, not unlike the one presented on the HTC One max? Such a location would certainly invite one whole heck of a lot of smudges on the back-facing shooter. Could it be a power button along the lines of the LG G2? That might make sense – but why move the power button while the volume buttons stay on the side of the device?
You'll also find a very possible change of heart for the sides of the device with rounded edges rather than the slightly sharper change-over on the HTC One. While the HTC One mini and the HTC One max worked with more plastic, this HTC One+ may very well work with less. This device also appear to be working with a single-piece back cover rather than the multi-piece release of the international version of the HTC One and friends.
Release for this device will be imminent. When images like these begin to appear, it's never long before the smartphone actually hits the reveal switch, and we'd be baffled if this smartphone wasn't ready for a full Mobile World Congress 2013 (or sooner) reveal and Q1 2014 release – how about that?
VIA: CTech