HTC One Live Experience Tour aims to educate the masses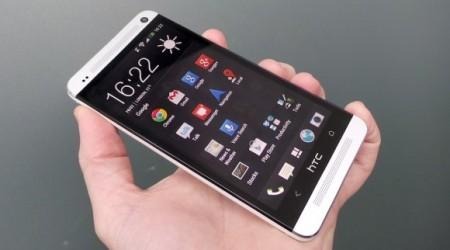 If you didn't know everything there is to know about the HTC One smartphone already, you're certainly about to. HTC is unleashing a presentation series they're calling the HTC One Live Experience tour here in the United States, each stop designed to show off the capabilities of the HTC One smartphone. Each of the following three distinct executions of HTC One skills will be appearing in 11 major markets across the USA: HTC BoomSound Lounge, HTC One Showrooms and HTC One Cinema Experiences.
This campaign will of course also make it clear once again that you'll be able to pre-order the HTC One through a series of sources right this minute for delivery on the 19th of April – you'll want to pick one up from AT&T here at the start or wait for the T-Mobile release "later this spring"! You'll find the 32GB edition available for $199.99 on a two-year contract while the $299.99 64GB edition will be available exclusively at AT&T.
Have a peek at our own HTC One review now!
Product experience stops will be accented by several HTC BoomSound Lounges which will provide some lucky fans the opportunity to see 1,000 fan limited engagements with a variety of musical artists. You'll find Pharrell in New York, the Manchester Orchestra in Los Angeles, and Grouplove in Chicago!
HTC BoomSound Lounges can be found at:
• Columbus Circle in New York
• Embarcadero Plaza in San Francisco
• Hollywood and Highland in Los Angeles
• Wrigleyville in Chicago
• Franklin Square in Philadelphia
• Perimeter Mall in Atlanta
HTC One Showrooms will be appearing in:
• Atlanta
• Chicago
• Dallas
• Houston
• Los Angeles
• New York
• San Francisco
• Washington, D.C.
Have a peek at our massive HTC One tag portal for more information and check the HTC One timeline below for more hands-on action than you can handle!