HTC One, DROID DNA Android 4.3 update planned for next month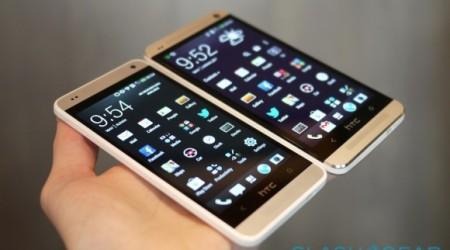 Google announced and rolled out Android 4.3 Jelly Bean last month, and carriers and manufacturers alike are working hard to bring the new version to their latest devices. HTC is one company trying to get the update on their new handsets as quick as they can, and are trying to get Android 4.3 on the HTC One and DROID DNA by next month.
The announcement comes from HTC President Jason MacKenzie on Twitter, where he says that (in text message language) the company is "working hard" to deliver Android 4.3 Jelly Bean to the One and DNA by the end of September. This also marks the first time we've been provided an announcement on Android 4.3 availability other than Google's own devices.
Of course, that still brings up the issue of carrier testing. MacKenzie doesn't mention if that timeline includes carrier testing, but if it doesn't, users may be waiting a lot longer than September to get Android 4.3 on their brand new One devices and the older DNA.
The HTC One is HTC's latest flagship, and while the handset is still relatively new, it's already seen the release of a smaller brother known as the HTC One mini, which sports a slightly smaller shell and a bit of a downgrade with the internals in order to make it more price-friendly for consumers.
The HTC One has two versions; one version includes HTC's signature Sense UI and the other is rocking a completely stock version of Jelly Bean for those who like Google's take on the mobile OS. We're not sure if there will be a date difference with the 4.3 update with either version, but we're guessing that it'll be up to the carriers.