HTC One Developer Edition to roll out for $649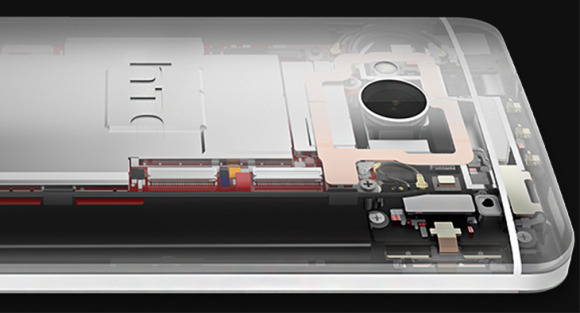 HTC has announced the availability of the HTC One Developer Edition, which tacks both features and dollars onto its lovely smartphone. This version of the handset is aimed specifically towards developers, and offers the features you'd expect to see as a result, including an unlocked bootloader and SIM.
The HTC One Developer Edition features a Qualcomm Snapdragon 600 processor, as well as 2GB of RAM and 64GB of internal storage space. The display is full HD 1080p, and the smartphone's body is made entirely of metal, making this a robust handset both inside and out. As mentioned before, both the SIM and bootloader are unlocked.
In addition, there are speakers on the front of the handset, as well as two dual-membrane microphones. Aside from that, One Developer Edition is compatible with multiple frequencies: LTE 700/850/AWS/1900MHz, GSM/GPRS/EDGE 850/900/1800/1900, and HSPA/WCDMA 850/1900/2100 MHz.
There are a variety of open APIs, including for infrared and and Bluetooth Low Energy. The Developer Edition is only available in a limited quantity, so developers who want it shouldn't dally. The handset will only be shipped to customers who have a United States zip code following the release of the HTC One.
[via HTC]