HTC One Developer Edition gets Android 4.3 Update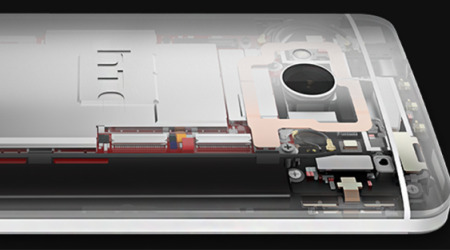 HTC handed out special versions of its flagship smartphone the HTC One to developers called surprisingly enough the HTC One Developer Edition. Developers who happen to own one of those handsets now have a new version of Android to download and try out. HTC has announced that the One Developer Edition can now run the Android 4.3 update.
Along with Android 4.3, the developer edition of the phone also has a new Sense 5 update. Some tidbits about the Android 4.3 update for the smartphone leaked back in May when it was accidentally posted by the San Francisco Android Group. Typically, these updates rollout in a staggered manner so it's possible that not all developers have access to the update just yet.
It's also unclear exactly when consumers who own the HTC One might be up to expect the Android 4.3 update for their device. The HTC One uses the QUALCOMM Snapdragon 600 processor running at 1.7 GHz. The smartphone also has 2 GB of RAM and 32 GB of internal storage.
The screen of the device measures 4.7-inches and has a resolution of 1080 x 1920. The rear camera has four-megapixel resolution and it can record full HD resolution video. Hopefully, the update for the general HTC One owner will be coming shortly, but no time frame for that launches has been announced.
SOURCE: Android Community