Android 4.3 software boosts "leaked" by HTC developers [UPDATE]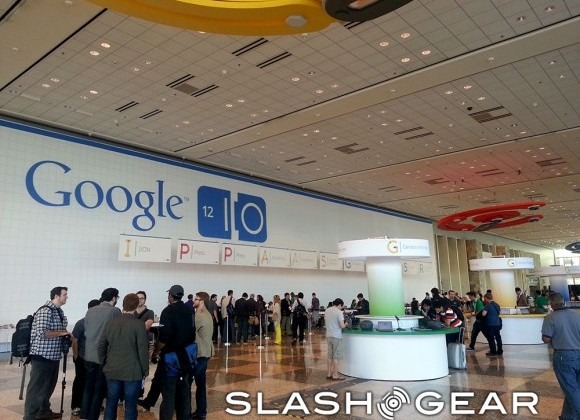 This weekend a couple new Android source updates have been inadvertently leaked by some HTC developers aiming at getting some teaching done before their next main event at Google I/O 2013. In a post by the San Francisco Android Group this week, an event has been planned for May 16th, 2013 – that being right in the midst of Google I/O – at this event for this specific Android group, "a trio of dev gurus from HTC" are said to be headed over to let loose some information about Bluetooth Low Energy and Open GL ES 3.0. These features were expected by those watching the upgrades to Android with an extremely close eye – but here they are!
The next edition of Android – whichever candy-coated edition that may be – will come with a set of enhancements we can expect to be as fun-filled as Jelly Bean was as it was updated last year at Google I/O 2012. This year's update may well continue with another "4.3" with the same Jelly Bean code-name, but there's also the chance that Google might make a boost up to the name Key Lime Pie – that's next in the alphabet in the Android dessert code-name list, after all.
UPDATE: HTC's Dario Laverde has sent this message about the posting:
"To clarify, we'll have some surprises for the meeting but we're not claiming unannounced new features here – we'll be demoing features and APIs already available on HTC devices." – Laverde
The trio of HTC developers headed to this Android SF group include Dario Laverde, Lance Nanek, and David Wu. According to the event posting at SFAndroid dot org, both Bluetooth Low Energy and Open GL ES 3.0 will be headed to Android soon – and very soon. It's important to note that Bluetooth 4.0 supports Bluetooth Low Energy – "considerably" reduced power consumption with the same range as in past releases – but until now it's not been part of Android at its base, so consumed the same amount of power (essentially) as past releases regardless of the Bluetooth edition on your device.
"For our May meetup, we are stoked that a trio of dev gurus from HTC made time in their busy (Google I/O) schedule to come and present at our group.

Bluetooth Low Energy (BLE) on Android has arrived. Dario Laverde will provide an overview of the BLE specification and take us through the new APIs with some hands-on demos with various devices, heart rate monitors, key finders, and multi-sensor kits (temperature, pressure, humidity, accelerometer). You'll walk away ready with the code to kick start your BLE ideas.

Next, Lance Nanek will tell us about Open GL ES 3.0, the new pipeline, updated shading language, enhanced texturing.... but more importantly, blow us away with some amazing demos!" – SFAndroid
If you're a developer you'll know what it means to be moving on to OpenGL ES version 3.0, but for you users: it's all about graphic rendering excellence. Expect your device to once again look far more awesome once this version of Android rolls around, just so long as the developer of the apps you love know how to optimize.
You'll be able to catch these bits and a whole lot more from SlashGear as we head to Google I/O 2013 starting next week – the event itself goes from the 15th to the 17th and we'll be there from start to finish. Stick with SlashGear in our Google I/O tag portal starting last week and well through the future.
Thanks for the tip, Joshua L!