HTC One Android 4.2.2 update fixing Zoe flood, Menu key, more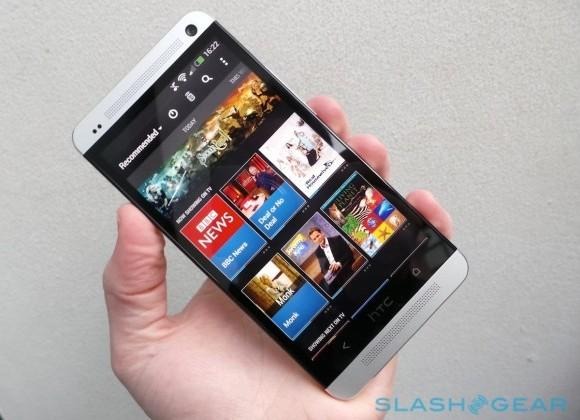 HTC has begun rolling out its Android 4.2.2 update for the HTC One, with owners in Europe, Taiwan, and other locations receiving the much-anticipated firmware upgrade. The software, which takes Android to 4.2.2 but also makes significant changes to HTC's own Sense interface, in particular addresses one of our lingering issues with the One: the ugly triple-dot "Menu" softkey which robs users of all-important screen real-estate.
That, happily, is gone, replaced with the option to trigger the context menu with a long-press of the touch-sensitive Home key, HTCSource reports. As that would usually summon Google Now, that has been remapped to the more common swipe-up from Home, as Google uses on the Nexus 4.
The menu option isn't the only space-stealing change to the UI. HTC has shifted the "Power Saving" mode checkbox from the drop-down notification pane, freeing up more space for alerts, and there are new quick-settings toggles for easily controlling wireless and other features.
Other changes include the addition of lockscreen widgets and Daydream mode, which puts photo slideshows, news headlines, or other content on the One's lockscreen when it's not in use.
HTC BlinkFeed can now pull in Instagram photos, and HTC has also enhanced its Zoe camera feature. There are six new Highlight video themes to choose from – though still not the option to create your own – with a carousel of icons to flip between them, rather than the previous drop-down menu.
A much-needed tweak to the camera is how the One presents its Zoe media clusters. Previously, as we complained about in the past, you'd get all twenty of the stills along with the 3.6s video clip showing up in the gallery and, as a result, synchronizing online with services like Dropbox and Google+ Instant Upload. Now, though, you see just one photo and the video clip; the rest of the stills can be optionally pulled out of the video footage, but they're not saved separately as standard.
Software update 2.24.709.1 for the HTC One is rolling out progressively now; it's a 465.24MB update, so best to download it over WiFi rather than your cellular data connection.