HTC One A9 pics leak ahead of October 20th event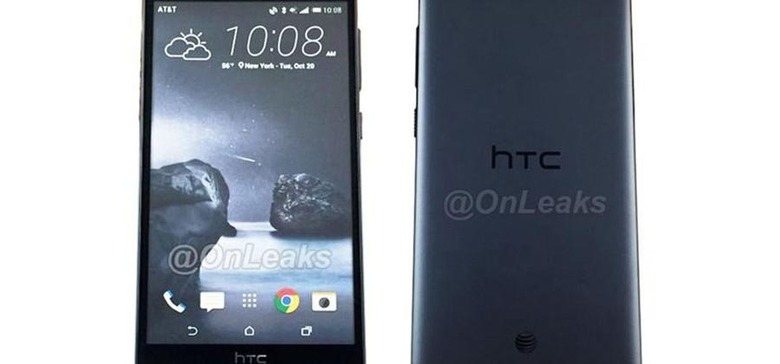 The date for the HTC press conference is drawing near and on October 20, one of the devices that is rumored to be debuting is the HTC A9 also known as the HTC Aero. Ahead of that October 20 event, we are seeing a few details on the device leak. The latest leak has several images of a dummy device hinting at what the production smartphone will look like.
The leaked images show the HTC A9 from just about every angle you might want to see. With a speaker grate, charge port, and headphone port all on the bottom of the smartphone, it does have a rather asymmetrical and unbalanced look that might bother the OCD crowd.
The camera lens has a bit of a blister that sticks out above the surface of the smartphone and has a flash next to it. It's hard to tell in these images, but it almost looks like there is a second headphone port on top of the smartphone.
Looking down at the smartphone screen side up, the left side of the A9 has the covers for the SD card slot and the SIM card. The opposite side has the controls for volume and screen lock. We only have a few more days to wait for the official unveil on October 20 to see what the new A9 is all about, we will be bringing those details as they are announced so stay tuned.
SOURCE: Twitter