HTC One A9: new leaked photo reveals hardware specs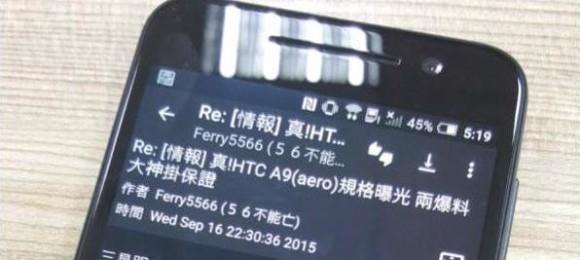 It seems the upcoming HTC One A9, also known as the HTC Aero, is the latest Android headset to see rampant leaks just prior to announcement. Just yesterday we saw a somewhat blurry image of the of the front of the device, complete with white casing and semi-curved screen edges. A new photo, however, has surfaced, not only revealing a black device, but also some of the hardware specs displayed on the screen.
Since the images of both the white and black model clearly show the front, it's easy to see that they are the same device. The home button is the same size and in the same placement, and the light reflection in the new photo does a better job revealing the curved screen edges.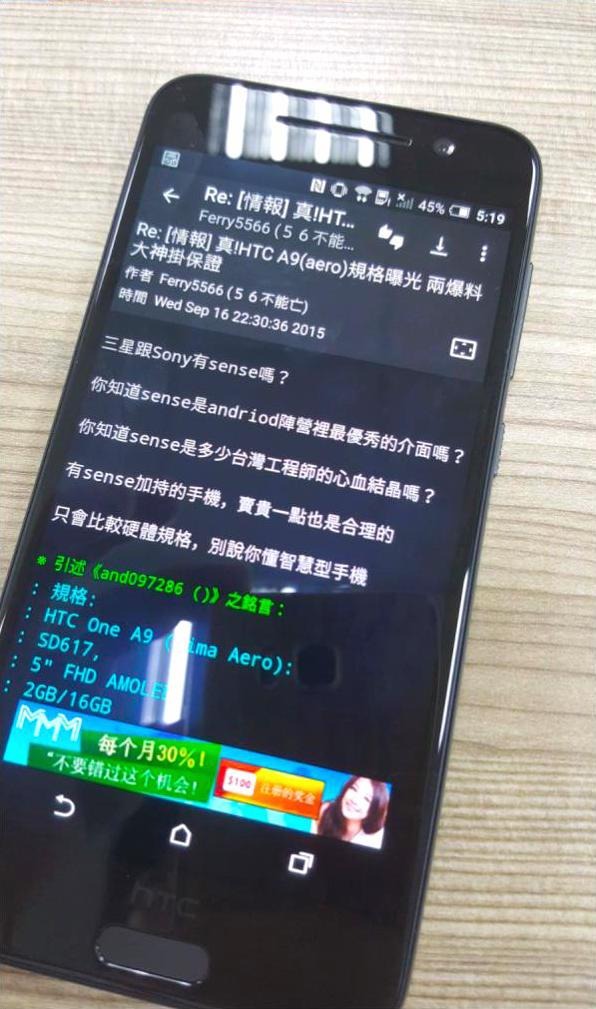 As for the details displayed on the screen, they seemingly reveal the One A9 will feature a 5-inch Full HD AMOLED display, along with 2GB of RAM and 16GB of storage. The whole thing will be powered by Qualcomm's new Snapdragon 617 SoC.
The mentions of Sony in the text are believed to indicate the use of a Sony camera sensor for the back of the phone, however that is pure speculation at this point. As is often the case with these leaks, this new image arrives just days before HTC's event scheduled for September 29th. That means we only have few short days to wait to see if HTC One A9 will be among the new announcements.
VIA G for Games