HTC "Ocean Note" to ditch the 3.5mm jack for USB-C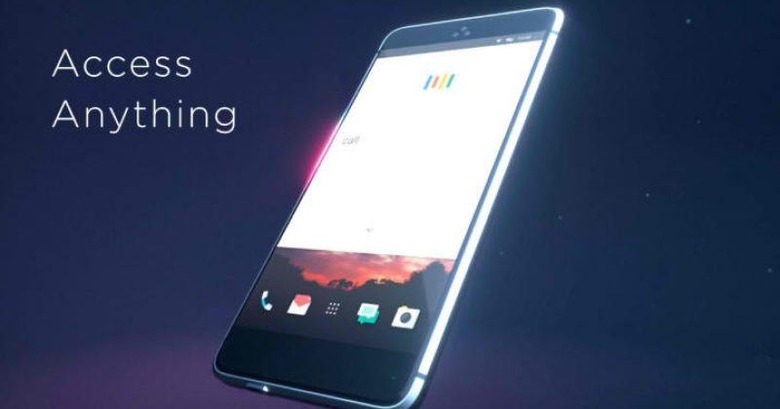 HTC seems to be genuinely unfazed by how its smartphones have been doing lately, which is to say not that good at all. HTC's devices, particularly its flagships are a paradox, warmly received but never selling well. That, however, hasn't stopped the Taiwanese OEM from putting out model after model of smartphones, whether the market likes it or not. Case in point is the "Ocean Note" believed to be unveiled in two weeks, just one of three new "Ocean" smartphones and one that won't have a 3.5 mm headphone jack.
It's not HTC's first smartphone without a headphone jack, mind you. That distinction belongs to the HTC 10 evo, a.k.a. the HTC Bolt. In exchange for removing the headphone jack, HTC added an adaptive audio technology that automatically adjusted audio settings based on ambient noise. That feature is said to also make its way to this Ocean Note device.
According to the leak, the Ocean Note will advertise three core features. The first is that aforementioned sound system to compensate for thr removal of the 3.5 mm port. Another is its screen, which is believed to sport a curved design not unlike the Samsung Galaxy S7 edge. Amusingly, HTC will allegedly start selling official glass screen protectors just for this particular device.
The last main feature of the HTC Ocean Note will be its camera. Sources say that HTC is already preparing to claim the title of "highest ranking from DxOMark", something that so far belongs to the Google Pixel with a score of 89. HTC has had a rather inconsistent track record when it comes to smartphone photography, but its latest champion, the HTC 10, does enjoy a solid 88. It's not inconceivable for HTC to do better next year, but it will need more than just DxO's word to convince everyone.
The Ocean Note is said to come in three color options of black, white, and blue and might be powered by a MediaTek processor. It will be joined by an Ocean Master and Ocean Smart when HTC pulls of the covers on 12th January. Sales are expected to follow on the 28th, just in time for the Chinese New Year.
VIA: ePrice