HTC Nexus "Marlin" specs confirmed on AnTuTu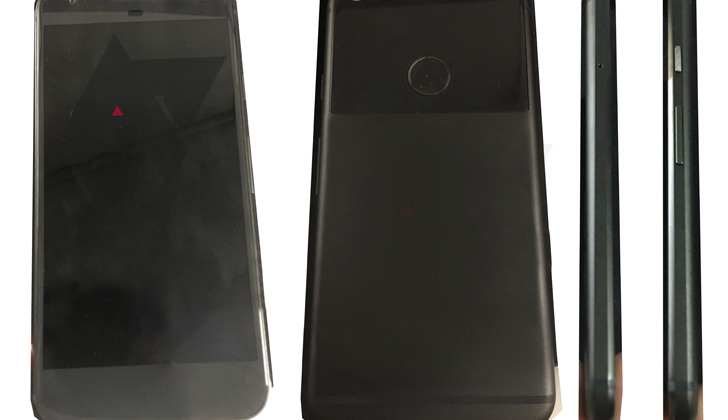 August is near its end, which means a possible Android 7.0 Nougat final release. Which also means a possible announcement of the new Nexus smartphones from HTC, as confirmed by the FCC. Whether it does happen in a week or in a month, things are definitely heating up for the two fish-named smartphones. On the heals of last week's sighting of the "Sailfish" on AnTuTu, the larger, higher end "Marlin" has now broken cover, practically confirming what we've heard so far.
Of course, an AnTuTu entry isn't an assurance of accuracy, but it's as close as being official. It's also very close to the specs we've seen. The screen, for example, is noted to have a QHD resolution of 2560x1440, believed to be 5.5 inches in size. It'll be running on a Snapdragon 820 with 4 GB of RAM. The 32 GB storage, however, is a bit disappointing. It will be especially interesting how Google and HTC will spin the cameras, 13 megapixels on the back and 8 megapixels on the front, as that has traditionally been HTC's Achilles' heel.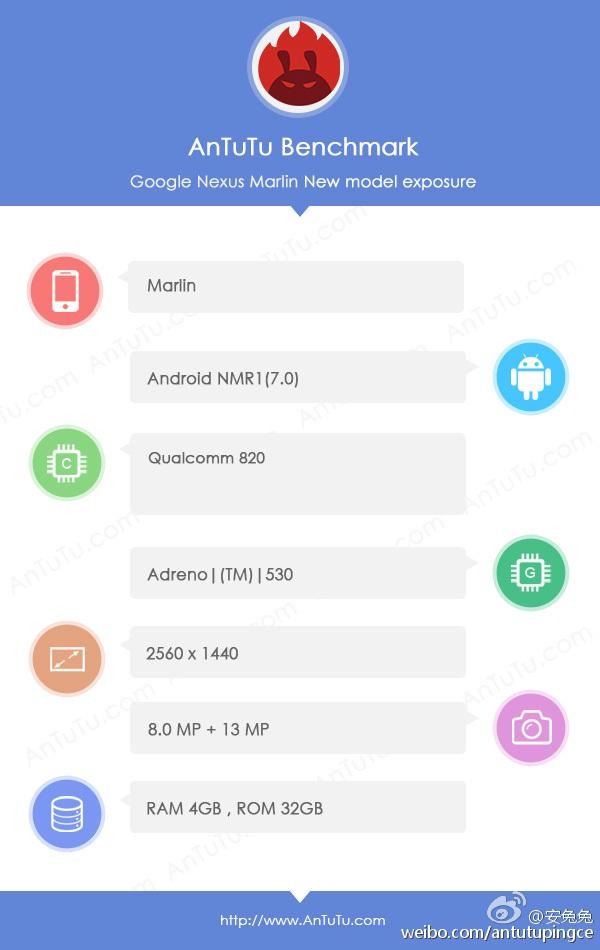 The upcoming two Nexus smartphones will be interesting for a couple of reasons. It will be the first time since the very first Nexus that HTC will be making a Nexus smartphone (though it did make the Nexus 9 tablet). Google and Nexus are also making an interesting play in the difference between this "Marlin" and the smaller "Sailfish". The two will be nearly identical, except in size, screen resolution, battery, and camera.
In terms of design, they might even be similar, housed in metal bodies, unlike the difference between Huawei's Nexus 6P and LG's Nexus 5X. Whether that's the design leaked of late remains to be seen. The best we could describe it is "interesting".
Although Android Nougat is already expected to debut in full later this month, the Nexus smartphones are rumored to land on retail only in October at the latest. It will definitely be a long wait for Nexus fans eager to see a new take on Google's smartphones.
VIA: Weibo