HTC Mazaa - Windows Phone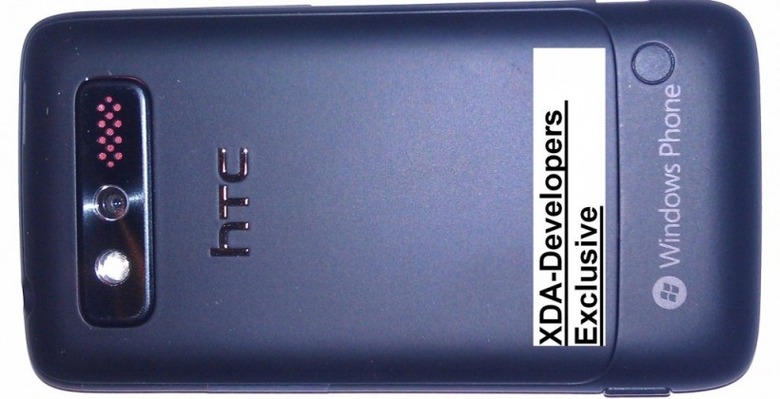 An anonymous tipster over at xda-devs posted the first leaked pics of HTC's new Windows Phone, named Mazaa. They are surprisingly high resolution and look like someone just popped one down onto a scanner plate, front and back. Being the delightful folks we are here at Slashgear, we thought we'd let y'all in on the news. It's what we do here. egzthunder1 also discussed some of the details leaked along with these shots. Read more for more!
There isn't really much information about this phone except for these shots. It looks like it's about iPhone sized. So it's going to have the standard 3.7" screen instead of the larger 4.3" we're seeing on many smartphones. You can see a camera and what looks to be a single LED flash and/or flash-light with a single LED. Their source mentioned that it might be loaded with DDR2, double data rate synchronous dynamic random access memory interface. Faster RAM? Sweet!
egzthunder1 of xda-developers mentioned that there is a IMEI number on the device itself. Which means standard GSM service for worldwide cellular connectivity. You should see this phone dropping through Sprint sometime in the next six months.
[via xda-developers]