HTC M8 And Sense 6 Leaked Video Shows The All New Look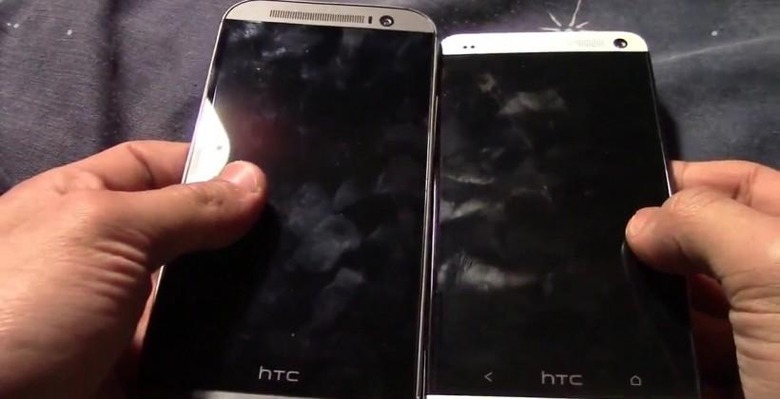 A new and rather lengthy video of HTC's ill-named All New One has just gone out to give a glimpse of the upcoming flagship. Depending on users' tastes, this device might be a considerable upgrade from the HTC One or a rather simple incremental improvement.
Previous photo leaks of the HTC case disagreed about certain elements, particularly the placement of the second camera. Those seem to have converged into a single design which this video of a development device confirms. The larger main camera is at its usual place but the second camera is placed at the top edge. Also present, beside the main camera, is a dual flash.
On the front, you have the two front speaker setup that HTC is getting down as a trademark look. The front-facing camera is still located on the right side. The sensors, however, have been relocated from the left to the right, just beside the camera. Perhaps the most notable new information from this video is the presence of what is supposedly a microSD card slot, although that is still something that needs to be confirmed.
On the software side, the All New One will be coming with the latest HTC Sense 6 UI out of the box. Here you have a brand new Blinkfeed which can now be summoned from the left side with a swiping gesture. According to the owner of the development version, the Beats Music app is still pre-installed despite the absence of Beats audio technology. Also notable is that, as previous leaks have alluded, the navigation buttons are now on-screen.
The All New HTC One looks pretty much like the HTC One in terms of design, but the revamped hardware and software might entice a few. We'll just have to wait for the scheduled press event later this month to see how many of these make it to the real thing.
VIA: BestBoyZ