HTC M7 Details Leak, 1.7GHz Quad-Core And 4.7-Inch 1080p Display Tipped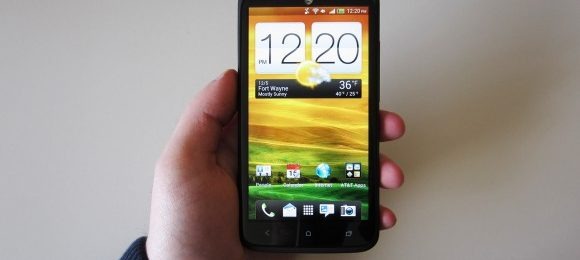 We're definitely not surprised that HTC is prepping another flagship smartphone for the coming year, but we're starting to hear rumors and get a hold of some leaks to at least make sense of the new handset. HTC is rumored to be launching the M7 sometime in Q1 2013, and today, a few details have leaked that demonstrates what kind of device we'll soon be dealing with hopefully.
We already know that the new M7 might be coming with a Qualcomm Snapdragon S4 Pro chipset, but it's rumored that it'll be clocked at 1.7GHz, which is actually the highest that this specific 28nm chip can be clocked at — quite impressive if you ask us. It's also the same chip that's in the LG Optimus G, HTC DROID DNA, and the Nexus 4. Whether or not the M7 will arrive with this same chip is still up in the air, though.
Other specs that were leaked today for the M7 include 2GB of RAM, 32GB of internal storage, a 13MP f/2.0 rear camera, 2MP front-facing camera, "Android Jelly Bean" running Sense 5 on top, and a 2300mAh battery to power it all. These details come from evleaks, which has been reliable in the past, so it's safe to assume that we could see these specs on the M7 come 2013.
We're not sure if "M7″ will be the phone's actual name or not, though. We're guessing it's a codename of some sort, since M7 doesn't really sound like the name of an HTC device. Either way, it's all just speculation for now, but hopefully we'll see some hot new devices hitting the public in 2013, and a new flagship handset from HTC would certainly be an awesome addition.
[via Unwired News]