HTC M10 render hints at a clean break, might skip MWC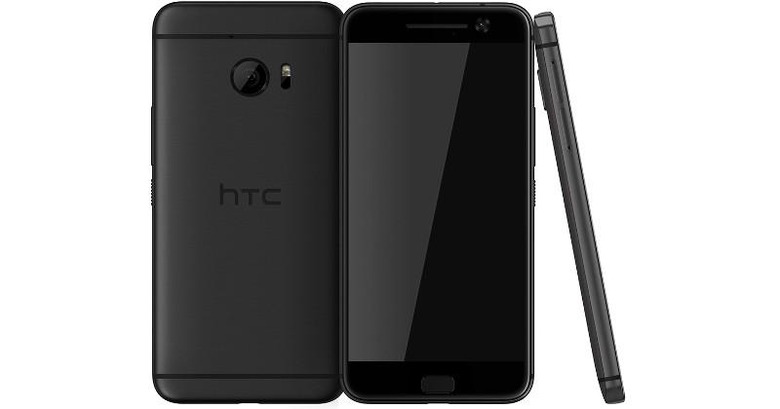 HTC has a special place in the Android world, being one of the first adopters of the Android operating system. So when a company with such a history starts floundering, it is both interesting and heartbreaking. HTC has tried, as much as it can, to pick itself up with device after device and product after product, sometimes with old tricks and sometimes with new ideas. The upcoming HTC M10, codenamed "Perfume' might finally be of the latter. If this unofficial render is any indication, HTC might finally be making a clean break from its past baggage, for better or for worse.
To be clear, this isn't a render of the official device that has been leaked from supposedly official marketing materials. It is, instead, made by a certain hamdir on the XDA forums, with dimensions and information gathered from his own sources. It was made to counter a blurry pic of the M10 that has been leaked to much criticism. As such, the accuracy of this image might be even less than that of a leaked PR render.
Here we immediately see a few key difference from all previous HTC models. Gone is the branding on the smartphone's face that has earned it ridicule and criticism. Sadly, also gone are the front-facing BoomSound speakers that have been a distinctive trait and advantage of HTC's flagships. That does, however, leave room for a home button that also functions as a fingerprint scanner.
hamdir claims that the M10 will have a better screen to body ratio, that it will have a 5.2-inch screen crammed inside the same dimensions as the HTC One M9. That. however, says nothing about its resolution. Hopefully earlier leaks are correct and HTC will finally upgrade from the 1080p it has been sporting for the past years. There was also mention of a "heavy loaded" camera, which is an ambiguous description at best. Leaks claim that the camera will be a 12 megapixel sensor similar to the Sony Xperia Z5, which isn't bad at all.
That redesign and sweet specs might not mean much if HTC misses the window of opportunity. There are now rumors saying that HTC won't actually be making a big splash, or any splash at all, at MWC 2016 in a few weeks, despite earlier indication that it intends to do so. Some say that there will be a delay due to production problems but now the date is being pushed way back to April. HTC might be trying to avoid getting eclipsed by Samsung and LG at MWC, but by April, it might already be too late to make a dent.
The HTC One M10 might also not be called the HTC One M10, as the company might be planning to make a clean break from the naming convention as well. But an M10 by any other name would smell as sweet. Or be as late.
VIA: XDA, phoneArena