HTC LTE smartphones inbound for second half of 2011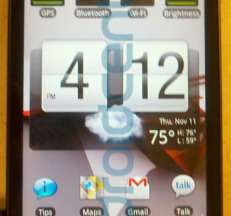 With Verizon, launching its LTE networks in several major markets already there are lots of people out there counting the days until they can get an LTE smartphone. If you are the sort that like Android and Windows Phone 7 HTC's Peter Chou has giving an indication when we might expect to see HTC offerings with LTE support.
Chou says that the company will have LTE handsets on the market in the second half of 2011. He also notes that HTC will continue to support both Android and Windows Phone 7 allowing the user to decide what works best for them.
The best thing about this little tidbit on LTE coming in the second half of next year is that the statement gives us a bit to go on for when we might see the cool HTC Mecha running Android and supporting LTE. If the handsets are due in H2 2011 and the Mecha is already leaking, it's a safe bet that the Mecha will be one of the first LTE devices from HTC.