HTC Leo Makes Another Appearance, Gets a Face Lift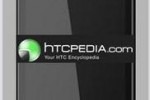 It may seem that HTC gets a large slice of the pie when it comes to mobile phone news and rumors, and maybe that's not too far from the truth. But when you have this many phones coming out, from all sorts of networks and operating systems, then it's hard to ignore. Here's the HTC Leo having another go around the internet, but this time it's looking a little different.
When the Leo took its first render around these parts, the front-facing speaker was something everyone either hated or loved. But as we can see this time, that silver-plate is missing, and we can see a more "traditional" phone this time around. Here is a refresher on the specifications:
Snapdragon/1GHz processor
It's still believed that the Leo is more Mobile Internet Device than phone, but earlier leaks showed the Leo also having a slide-out keyboard, so even in this image there might be keyboard hiding away. But, this could all be someone's sick Photoshop fantasy, so take it for what it's worth.
[via WM Experts]