HTC Legend caught on camera again; Hero 2.1 update in March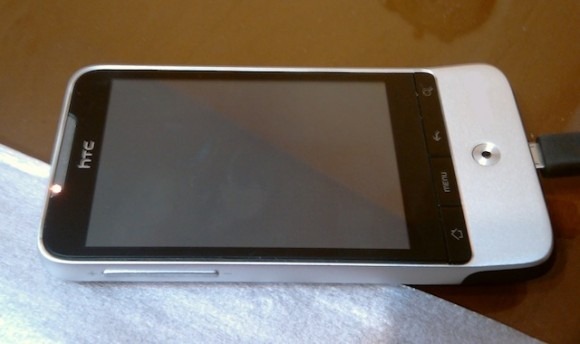 Had enough of the HTC Legend yet?  No, us neither, and so it's great to see the Android smartphone – which we're presuming is the successor to the well-esteemed HTC Hero – show up in the wild again.  After its first live appearance yesterday, the Legend has now given us a side-shot over at Android Community.
Update: Picture looks to have come from @Xmoo on Twitter; thanks @ardoudwokke for the heads-up
According to the tipster, the Legend's display is particularly good, and the optical mouse works well.  However beyond that the phone is very similar to what's on offer in the Hero, though the slightly faster Qualcomm MSM 7227 600MHz processor does supposedly make video capture and graphics performance more swift.
Also mentioned was a March 2010 release for Android 2.1 for the Hero, seemingly confirmation of a timescale we've heard before.  We wouldn't be surprised to see the HTC Legend make its official debut at Mobile World Congress 2010 next week.
[Thanks Dion!]