HTC just torpedoed the One A9's great US pricing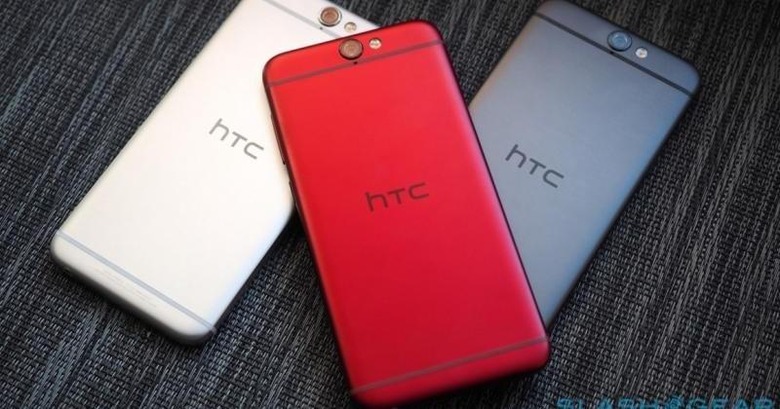 Perhaps it was too early to break out the champagne in honor of HTC. While the new HTC One A9 is naturally a contentious one because of its design, it's hard to deny that it is a quality phone that could indeed stand tall among HTC's flagship, give or take a few disappointing details. It seems, however, that HTC wasn't exactly being candid with what the smartphone will really cost, only now revealing that the mouth-watering price it announced last week is really only a time-limited promo and that the One A9 will really cost $499.To recap, the HTC One A9 is a decent mid-range smartphone in a premium coating. By premium, some would mean iPhone-esque, which HTC of course vehemently denies. Though it's 5-inch screen only has 1080p resolution, it is a more handy size than most QHD displays. The processor is probably the biggest disappointment, only a Qualcomm Snapdragon 617. Not even an 808. Though in some markets like the US, that comes with 3 GB of RAM and 32 GB of expandable storage. The 13 megapixel main camera also addresses some of the biggest complaints about the latter One M series.
Given its mid-range nature, it wasn't that surprising to see a $399.99 price tag for an unlocked model. Truth be told, it is probably the nail in the coffin that cements the One A9 as a formidable "hero" product. Despite the design controversy, it could have helped HTC recover some of its losses in the market. But that hope has now been crushed, with HTC revealing the true price of the smartphone. Says a spokesperson for the company.
"The cost of the HTC One A9 is the same worldwide to all distributors and operator partners. For end consumers, HTC's sales regions are given the freedom to set prices and promotions as they see fit for local market needs. The One A9 price in the US is a very limited-time promotional offer for that region's online store, as well as select HTC-only franchise stores. The offer is a special promotional pre-sale and is expected to conclude once the One A9 is available on-shelf at major retail and distributor partners.

After the promotional pre-sale offer ends, the new price in the US at htc.com will be $499.99 beginning 12:01am on 11/7."
So that $399.99 mark will last for just another two weeks or so. After that, the real price will take effect. But that's only the SRP, so to speak. As HTC notes, local sales regions, not to mention retailers and carriers, are free to add on top of that. We are, in other words, looking at something near the price of a high-end smartphone instead.
It is both surprising and disappointing that HTC would pull a stunt like this. At a time when the company is in dire need of supporters and believers, it has done something that people might easily attribute to dishonesty. Is the One A9 might actually be deserving of a $500 price tag? Maybe, but HTC lost the opportunity to come clean and sometimes perception really makes a huge difference.