HTC Hero gets Exposé Sense homescreen [Video]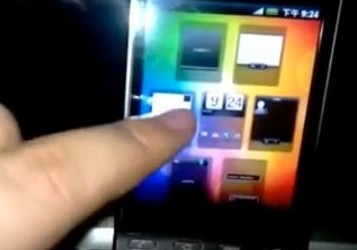 We've made no attempt to disguise our love of HTC's Sense UI system on the HTC Hero and other handsets from the company, and it looks as though something even more interesting is in the works.  A video has emerged showing the HTC Hero running what looks to be a new version of Sense, complete with some multitouch functionality in the Android desktop and a new way of viewing homescreen panes.
The new view is seemingly triggered by a pinch gesture – as if zooming out – which calls up seven thumbnails.  Each thumbnail looks to represent a different homescreen panel, which you can then tap to access; it seems to work like Exposé on Mac OS X.
Video demo after the cut
What we don't know as yet is whether this is an official ROM or whether some clever Android developer has whipped up the functionality themselves.  Either way, we're excited by seeing it running on the Hero, a phone we've been waiting for an update to for some time.
[We've had some trouble playing the original video in different locations; happily someone has uploaded it to YouTube]
[via Android Community]