HTC Hero Android 2.1 update imminent tips OTA firmware tool upgrade [Update! Official HTC statement]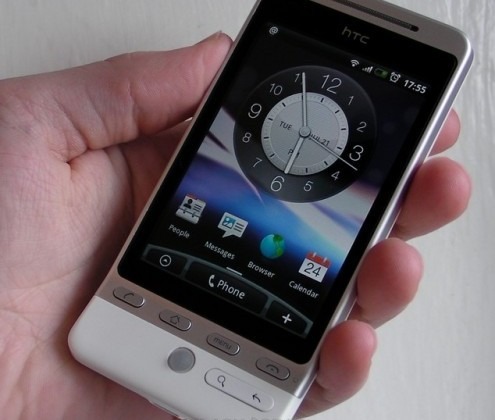 HTC are paving the way for the promised HTC Hero Android 2.1 firmware update to European handsets, though the new OS package itself is not yet in the wild.  A new OTA update for the Hero has been announced which upgrades the smartphone's "Firmware over-the-air (FOTA) client" (along with making unspecified tweaks to the YouTube player app); that's likely the first part of what we've previously heard is a two-stage update process.Update: HTC has been in touch with an official statement – find it after the cut.
We're not yet seeing any sign of this first update package being offered to our Hero (which is still running the stock Android 1.5 firmware) though some Android Community members claim to have artificially prompted its install by changing the date to one month into the future and restarting their phone.  As for the Android 2.1 package itself for the Hero, the exact release date for that is still unknown; HTC maintain that it will only arrive sometime this month.
[via Android Community]
Update: HTC official statement:
"Android Éclair update for HTC Hero will be released by the end of June. The upgrade will come in two parts, the first of which will roll out from this week and will be detected when the Hero next automatically checks for software updates. The second part of the update will follow towards the end of the month. As the second part of the upgrade will wipe all data on the handset, Hero users should ensure any important data has been backed up before proceeding with the installation. Due to the size of the update, wherever possible, we would advise using a WiFi connection for this download to avoid additional data charges."