HTC Herald gets go-ahead nod from FCC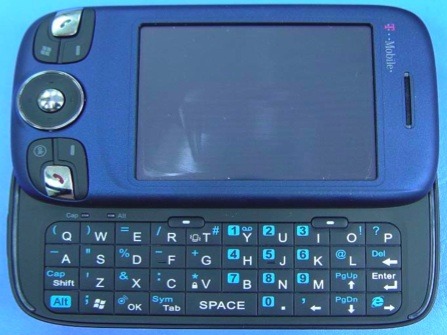 Kevin over at jkontherun is beside himself with endearing, childish glee over the FCC approval for HTC's Herald, seemingly to be hitting T-Mobile shelves near you in the not too distant future.  It looks like an incremental rather than groundbreaking update over existing models; 2-megapixel camera instead of 1.3, slimmer chassis, improved keyboard... but still no HSDPA.
Being an accommodating sort, Kevin is willing to forgive the Herald for this mobile broadband absence, especially with WiFi, Bluetooth, quad-band GSM and EDGE, but I've a feeling potential buyers in countries like the UK where HSDPA coverage is growing more every month won't be so forgiving.
Personally, I wouldn't buy a smartphone that "made do" with EDGE, and I don't intend on getting an HTC device until they shape up and put some more effort into the design.  We've seen, thanks in no small part to Samsung and Motorola, that it's nowhere near impossible to make an attractive, covetable handset that still manages and delectable bevy of features.  HTC are getting toward satisfying the latter, but the former qualities are obviously harder to achieve.
FCC [via jkontherun]