HTC HD7 accessory list for T-Mobile surfaces with November 1 launch date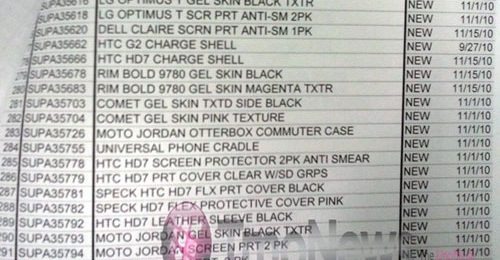 We are fans of mobile phones around here and we get excited when new devices leak ahead of their official announcement. There have been grumblings around the web about the HTC HD7 but we haven't known when we could expect the device.
The HD7 has surfaced again with a new leak from T-Mobile that has accessories for the HD7 set to hit stores on November 1. You obviously don't have a need for accessories if you don't have the device so it would stand to reason that the HTC HD7 itself would be surfacing the same day if not sooner.
The accessories on the list for the phone include a screen protector pack with anti-smear love and a clear cover. There are also a couple cases made by Speck listed with the same launch date. The HD7 is expected to go official on October 18, which would give a few weeks for people who want one to pre-order.
Via Engadget