HTC HD2 to get new mobile entertainment options on T-Mobile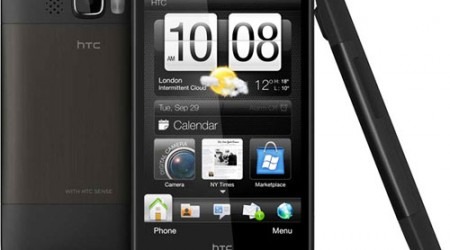 We already know that the HTC HD2 is set to land on T-Mobile here in the US this year. T-Mobile announced at MWC that it would be tweaking the HD2 to support "never-before-seen" entertainment experiences on its network.
The HD2 will get support for Barnes & Noble eReader, Blockbuster on Demand movies, MobiTV, Paramount Pictures movies Transformers and Transformers: revenge of the Fallen will be pre-loaded on the memory card for the handset, and the device will be Gogo in-flight internet ready. That is certainly enough to keep users of the device entertained.
We already know the hardware features of the phone, but I will run them down again. The handset has a 4.3-inch LCD, a 1GHz Snapdragon processor, and runs the Windows mobile 6.5 operating system. The handset also has GPS, ships with a 16GB microSD card, and features a 5MP camera with autofocus and dual LED flash. The handset will land on T-Mobile this spring.