HTC HD2 multitouch API offers true gesture support [Video]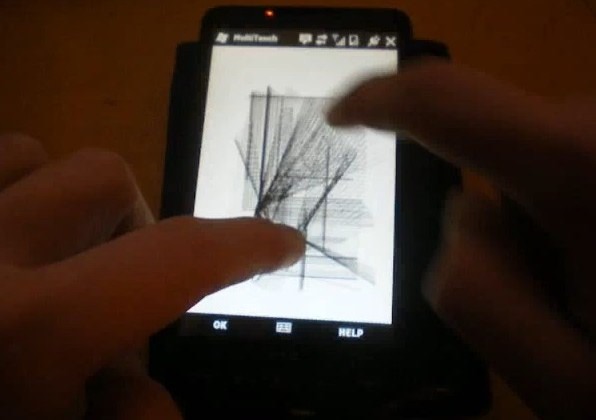 HTC's injection of multitouch support into the HTC HD2 is one of the things that most impressed us about the smartphone, but so far the company have been reluctant to share the magic with third-party developers.  One of the oft-missed benefits of Windows Mobile, however, is a huge developer community who'll go in and dig out what they're not being given, and xda-developers' l3v5y has come up with an API for multitouch.
Video demos after the cut
The API supports two-fingered multitouch, and offers support for gestures rather than simply pinch-zooming (as can reasonably easily be hacked into the HD2 across the board, extending HTC's own pinch-zoom system).  Instead it offers true two-point positioning information that software can use to recognize gestures, movement and the like.
The two videos below – from wmpoweruser – show the system in action, and l3v5y is apparently working on an art app for the HD2 that will allow you to paint with two fingers at once.  If you're familiar with C++/Win32 development then he says you should find integrating multitouch relatively straightforward.
[via pocketnow]