HTC HD2 gets battery-equipped kickstand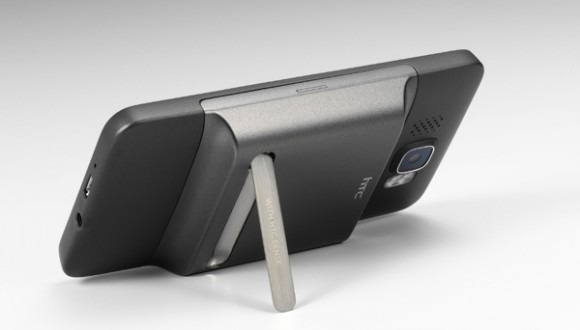 Apple's iPad has a kickstand lined up for it already, so HTC probably figured out why not take advantage of its HD2's beautiful screen and has decided to make a battery-kickstand combination for it.
The extended battery adds some extra juice, as well as some bulk to the gorgeously slim HD2, and the kickstand, well, does what a kickstand usually does.
The shipping date's set for March, and there's also a nice surprise – a price drop to £35 ($55, from originally $85).