HTC has big announcement coming for One M9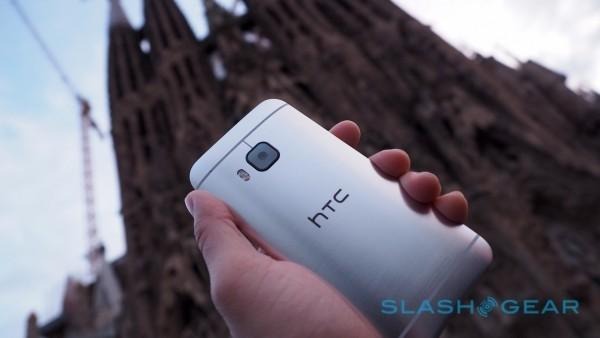 When T-Mobile sent out invitations for their next 'uncarrier' event, the mysterious language of the email blast got us thinking. Only telling us it was "a real piece of work", we were left wondering what was going on. The company has given us plenty to be excited about with previous events, so we are expecting something impressive this time around as well. A tweet from HTC America chief Jason Mackenzie might have just tipped T-Mobile's hat, though, saying there would also be news on the HTC One M9 this Wednesday.
In taking a second look at what has been said, there's enough reason to think T-Mobile's event will have something to do with the HTC One M9. T-Mobile said "this one's" a real piece of work, while HTC says they have big news for US customers. Both of these announcements/events happen Wednesday.
Either these two companies didn't know the other was announcing something, or it's going to be done in tandem. HTC hasn't sent out any press invitations, so there's no event planned for them — just an announcement.
Going to be an exciting week. In addition to NCAA tourney, HTC has a BIG announcement for US customers on Wednesday. #HTCOneM9

— Jason Mackenzie (@JasonMacHTC) March 16, 2015
While we don't like to leap too far towards conclusions, we're expecting immediate availability of the HTC One M9 for T-Mobile customers, starting Wednesday. While the phones may or may not arrive in-store that day, we do think customers will be able to order and have the device shipped same-day.
It's important to note HTC has been mum about a release date for the One M9, though several leaks point to us seeing the phone later this month. March 18 would be sooner than expected, but also well ahead of the Galaxy S6 and S6 edge, giving HTC time to solidify their foothold ahead of a Samsung onslaught.