HTC expects strong Q2 thanks to the One range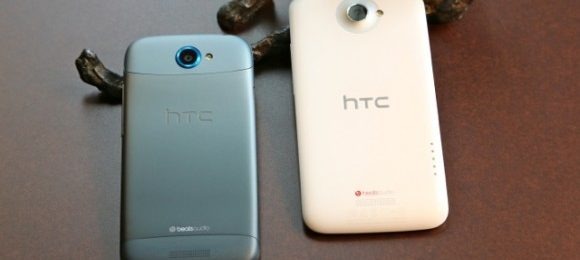 HTC has released its business review of the Q1 financial results, as well as predictions for Q2. Revenues and operating profits are once again down, although HTC believe this is the result of a transition in product cycles. The company says that it has seen a strong reception for its new One series of smartphones, and that it is expecting a much more positive Q2 as a result.
The latest numbers definitely don't look encouraging though. Revenue is down to NT$67.79bn (~$2.29bn) from NT$101.42bn (~$3.43bn) in Q1, and profit has also taken a massive hit, coming in at NT$5.10bn (~$172m) compared to NT$12.89bn (~$437m) in Q1. In terms of percentages, revenues and gross profit are down 34.3% and 38.3% from the previous quarter, and 34.9% and 44.3% on the last financial year.
HTC expects a bump in Q2, with the company predicting revenue to increase to NT$105bn (~$3.56bn). HTC hopes that will be the result of strong One sales, although it didn't announce sales results of handsets so far. The HTC One X, One S, and One V have all launched in Europe, and the One X and One S will be making their debut in the United States on AT&T and T-Mobile shortly.
While HTC has had a nice headstart, Samsung are poised to release what we assume is the Galaxy S III on May 3rd in London. Many have been waiting for the next entry into the Galaxy lineup, and the Galaxy S II achieved massive global sales. The Galaxy S III could eat into HTC's potential sales if it sees similar success.