HTC Exodus Blockchain phone launching with CryptoKitties this year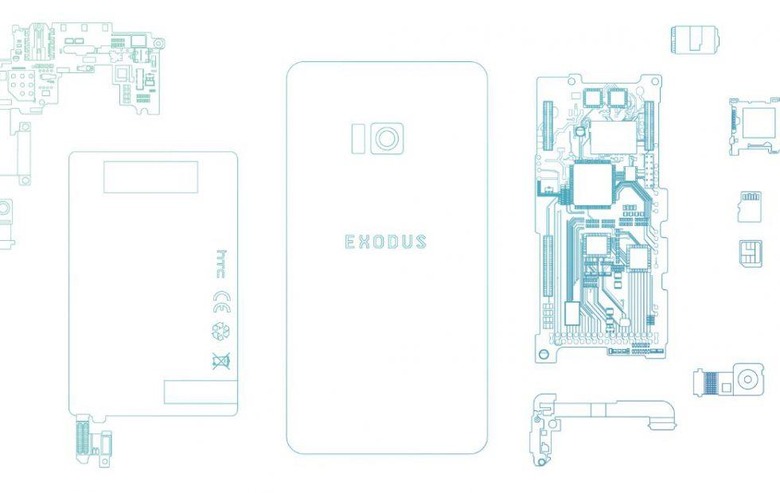 HTC is pressing on with its blockchain-based phone, codenamed Exodus. First revealed earlier in 2018, we now know that the phone will be launching in "early access" later this year. That, unfortunately, is about the only new thing we're learning today, so a lot of important details about the phone are still a mystery.
In any case, the
now says that the phone will release in early access in Q3 2018. What early access might mean and who qualifies for a first look is up in the air, but we can probably expect wide launch to follow shortly after. There still aren't any real details about the specifications of the Exodus, and indeed, the website looks mostly the same as it did when the phone was first announced back in May.
In an interview with
, HTC's Phil Chen said that the phone will be
comparable in price to the Sirin Labs Finney
. Considering the Finney clocks in at $1000, it sounds like we can expect iPhone X-level pricing for the Exodus, which is a fairly big risk for a company that's currently struggling to find an audience. More specific pricing details will follow closer to the end of Q3, Chen said.
Chen also lowered the bar on what to expect from the Exodus. While the end goal is to create a truly decentralized phone where you own all of your identity and all of your data, Chen says such a device is still a ways off. In the meantime, the Exodus will act as a hardware wallet that makes use of decentralized apps. Chen also hopes to figure out a way to perform efficient mining on smartphones at some point down the road, but we probably can't expect that from the Exodus either.
HTC, however, did announce a new partnership with
. The game, which is built on blockchain technology, will allow you to collect, breed, and even sell one-of-a-kind creatures called CryptoKitties – in short, it's an experiment with blockchain gaming, and it could pull in some of the folks who are interested in blockchain but aren't crazy about cryptocurrency.
CryptoKitties will eventually debut on Exodus, but it's also available sooner on the HTC U12+. Finally, you can sign up for email alerts about the Exodus beginning today, so if you want to learn more about HTC's blockchain phone in the future, it might not be a bad idea to head over to the Exodus site and do just that.