HTC Exodus 1 Will Cost You Bitcoin Or Ethereum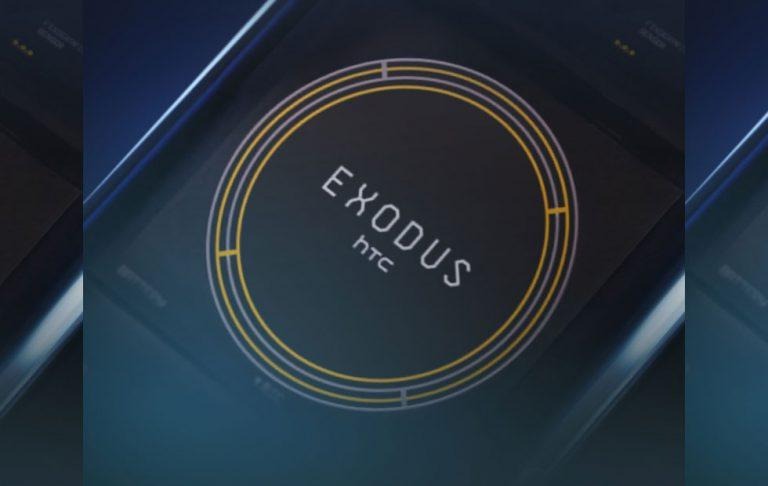 The HTC Exodus 1 is a smartphone with dapps, apps that require blockchain technology to function. This phone also functions as a hardware wallet for cryptocurrency such as Bitcoin or Ethereum. The phone was put on sale today on pre-order, and users can ONLY pay in either Bitcoin or Ethereum (BTC or ETH).
The phone has a 6-inch Quad-HD+ display and it runs Android O – Oreo, which is not the newest version of Android. That's a bit odd, but it likely has to do with the sort of security measures the phone has in play. The phone is using a secure enclave with the Qualcomm Snapdragon 845 – that wouldn't stop the Android Pie software, but still – they're using top-notch Android security measures on this hardware.
On the back is a pair of cameras: "12MP + 16MP main camera with high quality zoom" and the front has a pair of cameras as well: "8MP+8MP dual front camera with natural Bokeh." This phone has "HTC BoomSounds Hi-Fi edition" audio – which we can assume means the speakers are front-facing and potentially very powerful, but we can't yet be sure. We're also not entirely sure what the front of the phone looks like, since it's not yet been shown officially.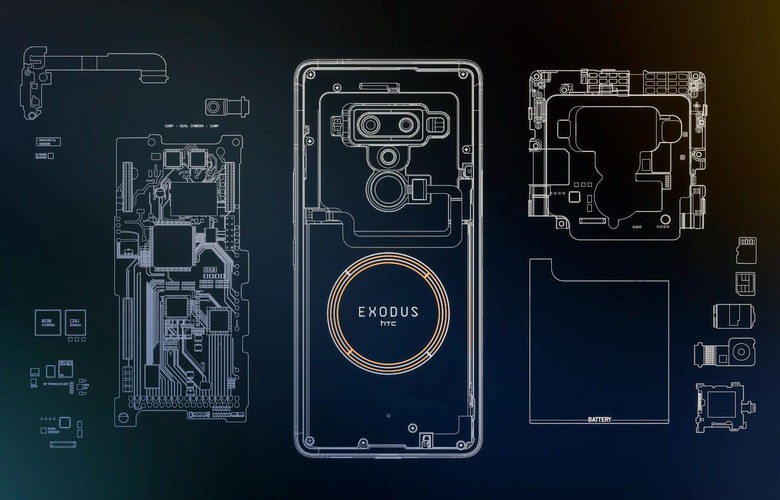 This phone features Edge Sense 2 – which means it can sense the pressure with which you press in on its sides. There's a 3500mAh battery inside, 6GB – DDR4x RAM, 128GB UFS 2.1 internal data storage, and fast charging support. There's just one single Nano SIM capability inside, 4G LTE, and features like VoLTE and Wi-Fi Calling. This phone does not appear to support 5G data connectivity.
Perhaps most important is the inclusion of HTC's own Zion Wallet. This is a hardware wallet – inside the phone itself – that allows the user to securely store their digital currency. At this time we know only of a few different cryptocurrencies that are supported, including Bitcoin, Ethereum, and Litecoin. This phone also features Social Key Recovery, which sends pieces of a code to trusted contacts – these pieces when combined become a key to open a lock.
The cost of this device is either 0.15 BTC or 4.78 ETH, for now. That's approximately $958.80 or $952.94 at the time this article is set to be published. As HTC still pays its employees in USD (and/or other local fiat currency), we'll expect those prices to change from time to time – but we'll see! This smartphone will be shipping in December of 2018.