HTC E Ink plus 3D displays & cameras in consideration tips job spec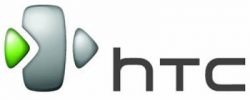 HTC could be looking to use low-power E Ink epaper as well as 3D-capable displays and cameras in future devices, if a job description for a role at the company is to be believed. The position – baseband design engineer – calls for someone familiar with "multiple display technologies( TFT-LCD, PMOLED, AMOLED, E-ink, etc)" and "with 3D display and imaging technologies."
"This engineer will work with other baseband engineers and other disciplines to design, architect, and evaluate advanced phone concepts. The qualified candidate will have experience in specifying the optical properties of mobile cameras and displays, be capable of measuring the performance of mobile cameras and displays, and be capable of integrating those components into prototype phone designs." HTC listing
While the scope of job specs is often far greater than the actual role might entail, there are definitely possibilities in the smartphone industry for both 3D and e-paper technologies. E Ink's low-power screens make for ideal status displays, since they require power only to update the image, not to maintain it; we've seen Samsung attempt an AMOLED status sub-display with the Continuum, but E Ink would be even more power-efficient.
As for 3D, the job description calls for someone responsible not only for display but for "camera technologies," which implies HTC is considering 3D-capable optics on next-gen devices. Given the spread of 3D in the home entertainment and camcorder markets, it seems likely that HTC would be looking at how its smartphones could also get in on the trend.
[via Android Community]