HTC Details Android Update Process For KitKat-Hungry Owners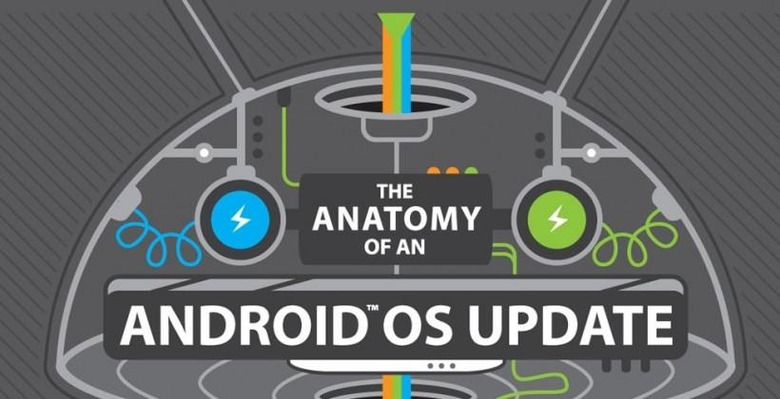 HTC has pulled back the curtain on Android updates, launching a new site detailing each stage of the OS upgrade process in the hope of minimizing complaints about software fragmentation. The new site, promising "transparency", not only shows the status of HTC's current devices and what Android version they're running, but comprehensively details the full rigamarole each new release must go through before it can arrive on owners' phones.
The HTC One is, unsurprisingly, the company's key focus, with the unlocked model, the Developer Edition, and the Google Edition all currently running Android 4.4 KitKat, HTC points out. The four key carrier versions in the US are all in "Integration" phase, which HTC says is the third point on a five step journey.
That starts at "Evaluation" and then passes through "Development" and "Integration" on the way to "Certification", HTC explains. The last phase is "Push to Consumer" where users themselves first start to see the new software.
HTC's other devices – and their current OS versions – get name-checked too, though none are on anything fresher than Android 4.3.
It's the lengthy infographic showing exactly what's involved at each of the five stages that's probably going to be most interesting for the average Android geek, detailing as it does what the software goes through – and what demands are made – after it's pushed out from Google's engineers. That includes things like chipset manufacturers deciding whether or not to support each new Android version, regulatory approval for both pure and carrier-tweaked iterations, and then finally Google itself accepting whatever changes have been made along the way.
Whether understanding that process will make HTC phone users any more accommodating of the delays involved – or likely to spend the extra on unlocked handsets direct from HTC rather than subsidized carrier versions – remains to be seen. What's unlikely to change any time soon is the sluggish and staggered progression of new Android releases onto existing phones.