HTC Desire 620 mid-ranger appears ahead of schedule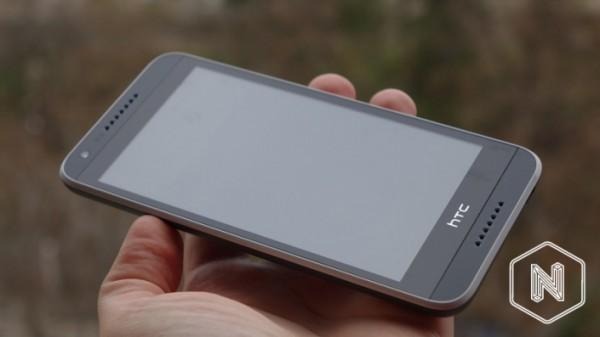 After the surprisingly almost premium yet plastic Desire EYE, HTC is back to turning the Desire line into its low to mid tier range. Based on this leak from Bulgarian site nixanbal, the next iteration will be from the Desire 6XX series, aptly the Desire 620. And incremental update to the line, the leaked specs show a growing trend in what constitutes the baseline for mid-range smartphones, which bodes well for would be smartphone users provided prices don't grow as well.
Compared to the Desire 610 announced last February, the HTC Desire 620 seemingly takes everything up but only by a notch. The screen is now a larger 5-inch but happily also a higher resolution with 1280x720 pixels. The processor is still a 1.2 GHz quad-core, though there is speculation that this might be the 64-bit Qualcomm Snapdragon 410 instead. 1 GB remains the standard for mid-range devices. Internal storage is also still capped at 8 GB.
Like the Desire 610 before it, this new variant sports HTC's signature dual front-facing speakers. This hopefully points to a promising pattern that will bring that desirable trait even down to HTC's middle line. The biggest improvements, however, are with the front facing camera. While the back remains the same 8 megapixels, the front has been considerably bumped up to 5 megapixels, once again speaking of HTC's attempt to appeal at photography-oriented, if not selfie, users.
As to when the HTC Desire 620 is set to hit the market, that part is still unknown. If nixanbal's taking down of its coverage is any indication, it was probably far too early to make an appearance. Sadly, even though it is already almost a month since Android Lollipop was released, the smartphone will still bear Android 4.4 in order to give way to its higher end siblings in the next few months.
VIA: phoneArena