HTC Desire 12, 12+ boast big displays and dual cameras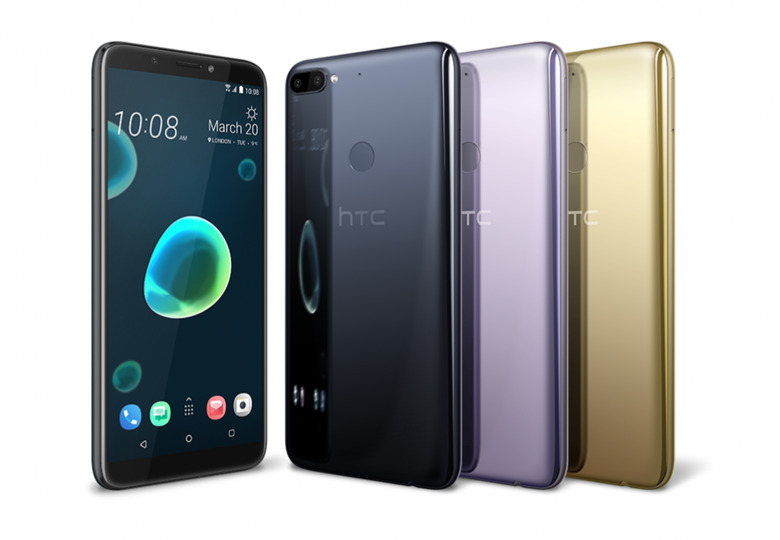 Though HTC has sold off a portion of its smartphone business to Google, we can still expect a few phones from the company as we move through 2018. We've already heard rumors of the HTC U12+ – supposedly a competitor to the Galaxy S9+, iPhone X, and other flagships – but HTC isn't only interested in the high end. Say hello to the HTC Desire 12 and 12+, two new phones in HTC's long-running, entry-level line.
The Desire series has never been about specs lists packed with top-of-the-line components. Instead, the Desire line if for those who know they don't need the best of the best and instead simply want a decent phone at an affordable price. Taking a look at the specifications for the Desire 12 and 12+, it seems both phones should tick that box nicely.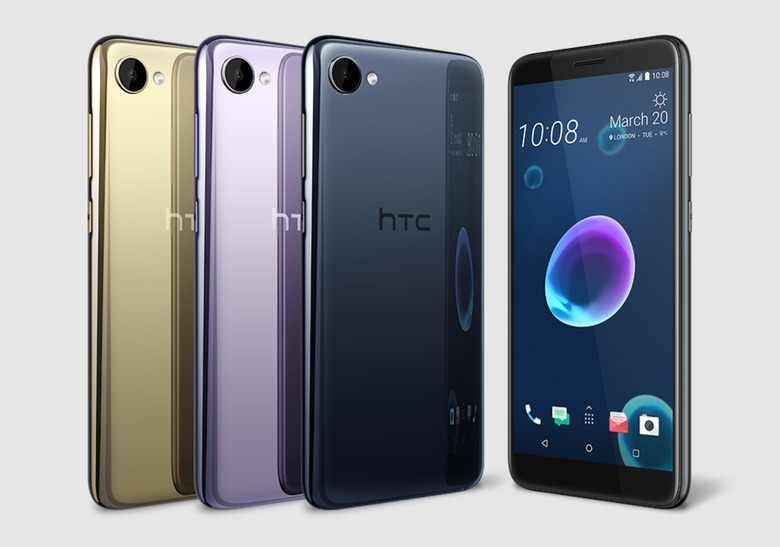 The Desire 12+ gets the lion's share of HTC's attention in today's announcement, and for good reason, as it sports a 6-inch HD+ (720 x 1440) 18:9 display – the largest display to grace the Desire line thus far. Over on the standard Desire 12, we'll be getting a 5.5-inch display that otherwise shares the same resolution and aspect ratio of its bigger brother.
While the Desire 12 has a single 13MP rear-facing camera, the Desire 12+ has been outfitted with a dual lens array. The 13MP + 2MP setup promises to capture multiple focal points at the same time, allowing you to refocus photos or add a bokeh effect later. Both cameras boast an f/2.2 aperture and 1080p video recording, along with LED flash and phase-detection autofocus.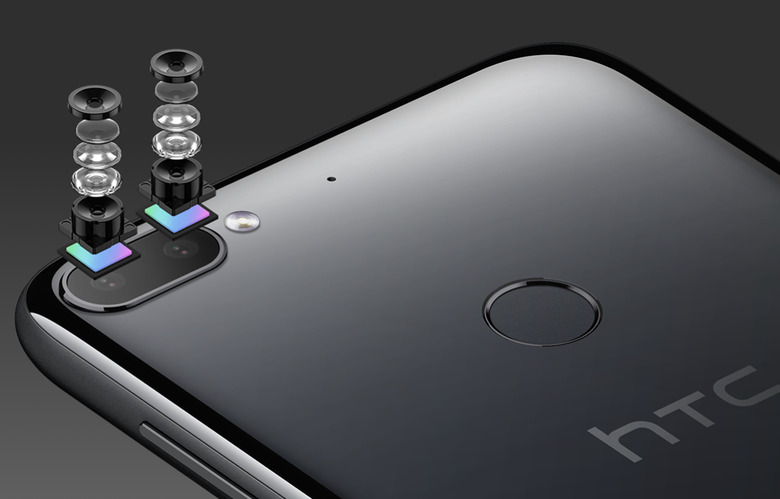 When we come to the processor, the Desire 12+ again wins out, at least in terms of name recognition. It'll be running an octa-core Snapdragon 450 SoC under the hood, while the standard Desire 12 is built around a quad-core MediaTek MT6739. One nice thing about both phones is that they'll feature a dual SIM slot, which is still somehow a rarity even in top-end phones.
Finally, the standard Desire will be outfitted with a 2730mAh battery and 2 or 3GB of RAM depending on your configuration. The Desire 12+, on the other hand, will get a slightly beefier battery that clocks in at 2965mAh and will ship with 3GB of RAM. No availability or pricing information is available just yet, but as this announcement was made in the UK, we can almost certainly expect a European and US release. We'll have more details for you as they become available, so stay tuned for those.