HTC confirms full portfolio of Windows Phone 7 handsets are coming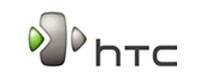 When HTC started producing so many smartphones that run Android many started to wonder if the company was abandoning Windows Mobile in favor of open source Android. HTC later said that it was not abandoning Windows Mobile and planned to offer new handsets with the Microsoft OS.
With the unveiling of Windows Phone 7 at MWC this week HTC has now officially confirmed that it will be offering a full portfolio of handsets running the new OS in coming months. HTC gave no specifics on when the handsets would come or what they would be called.
"Windows Phone 7 Series is a significant milestone for Microsoft, the industry and ultimately people looking to do more on their phones. HTC is working closely with Microsoft to bring the unique HTC experience that customers love," said Peter Chou, chief executive officer of HTC Corporation. "Microsoft has clearly listened to feedback from people and brought a new, fresh approach to the smartphone experience that is beautiful, powerful, and compelling."