HTC Chairwoman will donate tablets to young women in Southeast Asia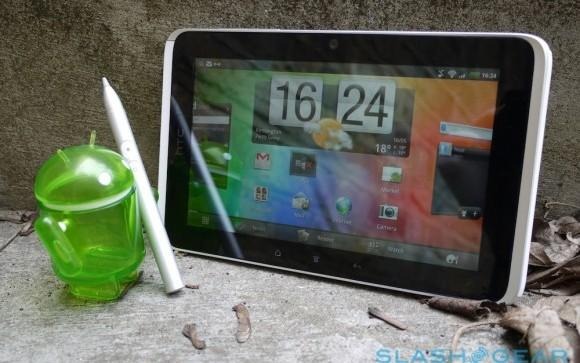 HTC Chairwoman Cher Wang announced at a forum that she will be donating 100,000 tablets to young women in Southeast Asia. The tablets will be used to further the education of women throughout the region in hopes of promoting gender equality there. Wang made the announcement at a World Bank open forum held in Washington. The forum was called, "Equal Futures Partnership: From Promise to Progress".
The tablet will be the HTC Flyer, and it will be distributed throughout schools in Southeast Asia. This isn't Wang's first time distributing the HTC Flyer tablets to schools. Back in August of 2012, Wang donated 6,000 HTC Flyers to 60 schools in Taipei in an effort to increase education in those schools through the power of technology. Wang encourages more women to use and familiarize themselves with technology as it will help them achieve equality.
The HTC Flyer is a bit old. It was released back in May 2011. It has a 7-inch 600 x 1024 resolution display, single-core 1.5GHz Snapdragon S2 processor, 16/32GB of internal storage, 1GB of RAM, 5MP rear-facing camera, 1.3MP front-facing camera, 4,000 mAH battery and it runs on Android 2.3.3 Gingerbread using HTC's Sense UI. It also features HTC Scribe, which is decent for jotting down notes. You can check out our review of the tablet here.
HTC's Cher Wang has been named one of the most influential women in the tech industry. She was number 56 on Forbes's list of powerful women back in August, and is also a co-founder of HTC. She is known for her various acts of philanthropy, including her donation of $28.1 million in 2011 to found the Guizhou Forerunner College that proides free to low-cost education to students from low-income families. She is a huge advocate for women's rights, and will continue to provide technology and support to help women in various countries achieve a better education.
[via China Post]