HTC announces Vive Business Edition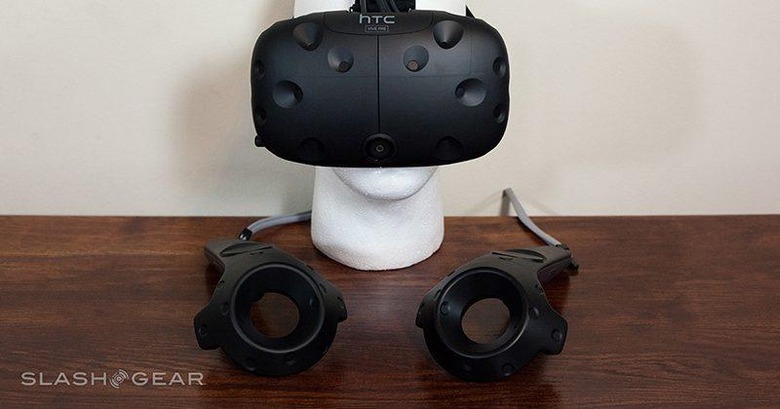 The virtual reality market is still in its infancy. The industry is mostly focused on the consumer side of things, with the release of two major headsets. If you're a business and you want to purchase headsets for your company's first steps into VR, you have to go through the same consumer channels to purchase them. One company is changing that, by launching their own enterprise VR solution.
HTC recently announced that they are now caught up on consumer orders, and are now able to deliver Vive headsets in a matter of days. Since pre-orders are no longer looming over them, they're able to focus on businesses. And that's why today they have announced the Vive Business Edition (BE).
The Vive BE appears to be nearly identical to the consumer version of the Vive, at least when it comes to the hardware side. In addition to the hardware, HTC will come with commercial licensing, a dedicated Business Edition customer support line and a 12-month limited warranty. What's perhaps most interesting is the ability for companies to order the headsets in large quantities.
The Vive BE will be more expensive than its consumer counterpart, clocking in at $1,200 per headset, instead of the $800 price the rest of us pay. This is likely to account for the dedicated support line, and commercial licensing.
While most of us don't necessarily care that businesses can now order Vive headsets in large quantities, this is a great sign of things to come. Companies couldn't really dive into VR before now, due to the limitations on availability. With the ability to order large quantities of headsets, we'll start seeing more companies invest in the technology. Perhaps we'll start seeing the first VR cafes launching, so that more people can enjoy virtual reality without needing to shell out lots of money for a headset and a computer that can run it.