HTC's additions to the Windows Phone 7 market have been strong ones, and that's no different for the single CDMA-based device that was floating around the Microsoft event today. While we already know that there's not going to be a CDMA Windows Phone 7 device launched in the year 2010, that didn't stop HTC from showing off the HTC 7 Pro, which is a landscape slider, and it's heading to Sprint in the first half of 2011.
At first glance, the HTC 7 Pro looks industrial. It's not ordained with the same "flash" and "shine" as the other Window Phone 7 devices out there, especially compared to the other HTC manufactured smartphones. But, that seems to work for the HTC 7 Pro. It features a 3.6-inch capacitive touchscreen display, and you'll find the same Qualcomm Snapdragon 1GHz processor under the hood. Other details about the device were pretty thin, but that should change soon enough.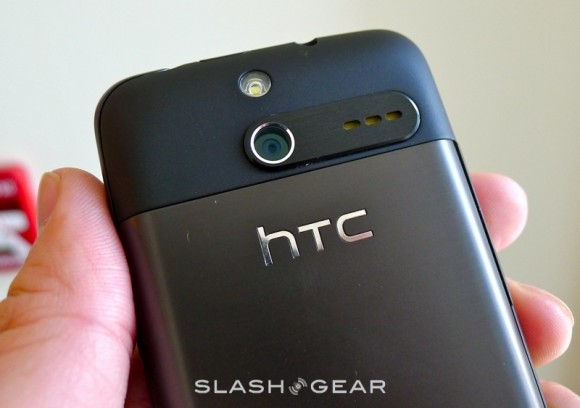 Easily one of the best features of the device is the sliding mechanism. It's stable, sturdy, but there's not much effort needed to get the display to slide upwards. And, while the landscape QWERTY keyboard may not look that great, it offers great feedback, and it offers a layout that's staggered in such a way, that makes using it actually worthwhile. Plus, there's a dedicated number row, which is a warm welcome. And, as you can see from the images below, there's a nice tilt functionality that will give you the perfect viewing angle for when you're typing away at the keyboard. Check out the video and images below to feast your eyes on the Windows Phone 7 handset heading to Sprint next year.
For more information and discussion about Windows Phone 7, check out Windows Phone Forums.