HTC 12-megapixel Windows Phone caught in wild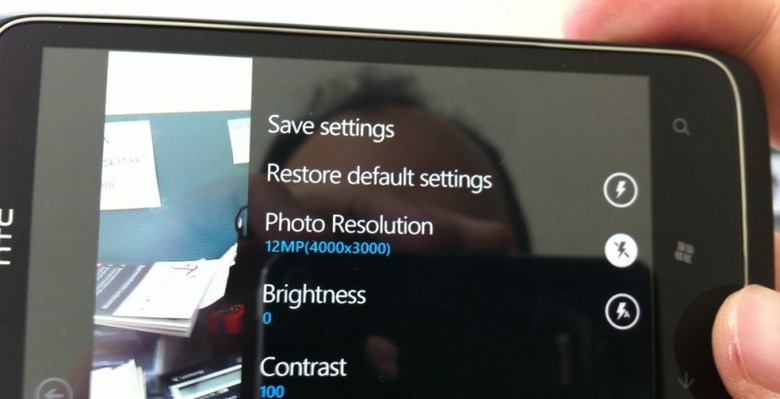 What appears to be a 12-megapixel HTC smartphone running Windows Phone has been caught in the wild, lending weight to rumors that the company is looking to high-resolution cameras to further differentiate its future handsets. Shared by arch-insider Eldar Murtazin, the unknown phone – which resembles an HTC Trophy – is shown set to take 12MP 4000 x 3000 images in the camera app.
Previous rumors have pegged HTC as developing a 16-megapixel phone, also running Windows Phone. It's unclear whether this is that device, only set to a lower resolution, or a different handset to target a probably lower price-point.
It also cranks up the pressure on Nokia, which had planned to use its high-quality optics as a differentiating factor between it and other Windows Phone OEMs. There's more to picture quality than a high-megapixel sensor, of course, but with many consumers buying based more on spec sheets than anything else, HTC's grab at high resolutions could well help keep it ahead of the pack.