HTC 10 teased to have "World First, World Class" cameras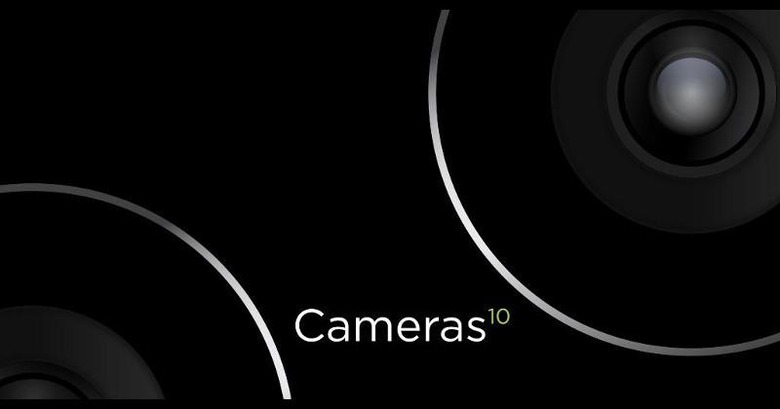 You could, perhaps, be forgiven a bit if you've forgotten for a while that HTC still hasn't announced revealed its hand in the smartphone rat race. With the launch of the Samsung Galaxy S7 and Galaxy S7 edge, the upcoming launch of the LG G5, and the ongoing GDC 2016 event, most are probably distracted, if not inundated, with news and specs. Hoping not to let the rumors die, HTC has just tweeted its latest teaser, promising its loyal fans of a camera, or cameras, that they will finally be proud of.
While few will probably deny the HTC One flagships' distinct beauty, the smartphones's specs and features failed to capture the hearts and wallets of smartphone buyers. Especially when it came to the cameras. Despite HTC's attempt to revolutionize the smartphone camera market with its UltraPixel buzzword, the real-world performance of its smartphones left much to be desired.
This time, HTC promises to dare to be different. This time, HTC will be focusing its resources on the camera, hopefully not at the expense of everything else. Promised by its execs to have a compelling camera at last, the HTC 10 is now also teased to have a word class camera, front and back. Now this could mean many things, as most teasers do. It could have topnotch cameras on both sides of the smartphone or it could even have the same camera sensor for both the front and the back. It's not an unknown strategy but definitely unconventional.
Of course, that all comes to naught if the sensors are dismal. Rumor has it that the HTC 10 will use the same Sony IMX377 on the Nexus 6P. While definitely no underdog, HTC might once again find itself on the losing side against Samsung, Apple, and even LG, unless it has a few tricks up its sleeves. And by tricks, we don't just mean gimmicks that add some extra functions to the camera app.
The HTC 10 is expected to be launched in April, which could mean we're just a week or so away before it its public debut. As important as the camera might be, the rest of the hardware is just as critical. HTC is finally expected to make the leap to QHD screens, something that it has failed to do so in the last two generations.
SOURCE: @HTC