HTC 10 leaked photo shows controversial capacitive buttons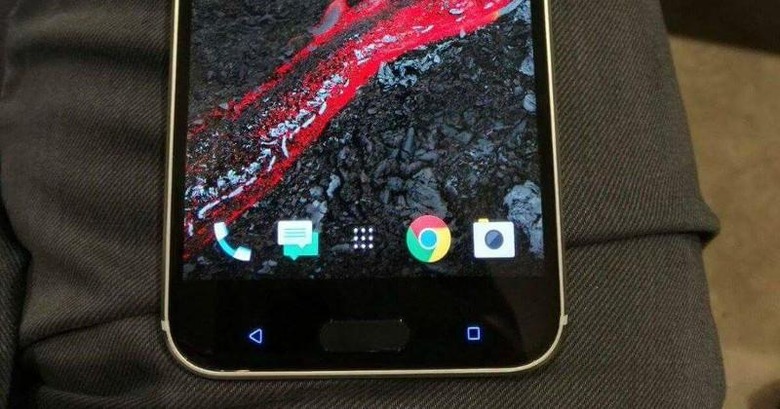 With most of the high profile smartphones already out in the open, we cannot but help turn our curiosity towards the one remaining absent player. HTC still hasn't shown its hand yet, though, if rumors are accurate, we'll finally get to see it in a month's time. The HTC 10, whose name is already a break from tradition, is promised to be different. Based on this latest pair of photos of an actual device, versus just a render, that might actually be spot on. That said, not all differences might be welcomed wholeheartedly.
We've already seen a few glimpses of the HTC 10's back, so nothing surprises us here. It is a rather strange mix of sharp, chamfered edges with an only slightly curved back plate, a bit flatter than HTC's previous flagships, but with the same metallic paint job common to its predecessors.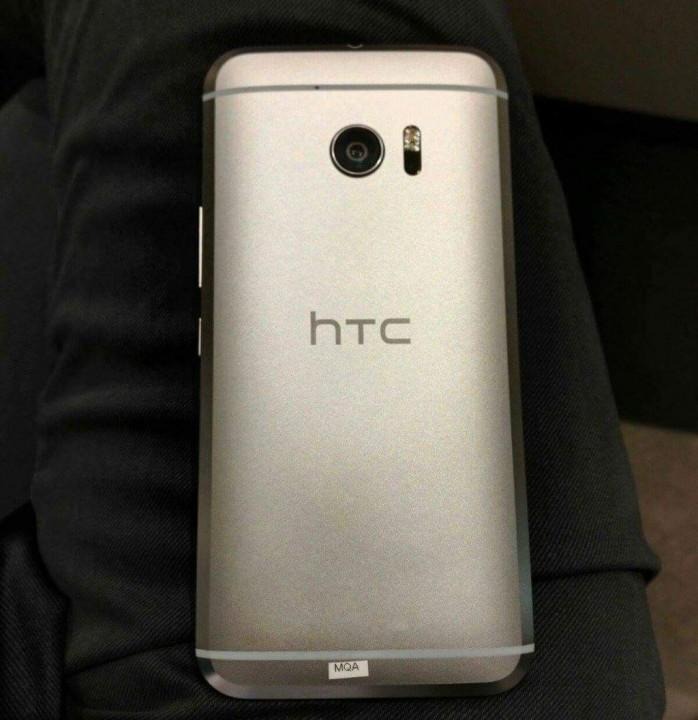 Most, however, seem to take more issue with the face of the device. While it seems that the conventional branding is indeed gone, or at least not visible here, the changes are not all good news. In particular, the capacitive buttons are ruffling a few feathers, both because of their appearance as well as their mere presence. Stock Android has long shed off the use of physical buttons, capacitive or otherwise, preferring to relocate the navigation bar to the software side. Many, but not all, OEMs have follow Google's lead. For a time, it seemed that HTC did as well, which was hailed by many. Thus, this return to the past has those same people rather disappointed.
Some, however, are also irked by the design of those buttons. Unlike Samsung, the other major OEM still using capacitive buttons in this day and age, HTC isn't employing a different design for the Back and Recents icons, which aren't exactly the prettiest to put on an actual button. There is also a noticeably tall gap between those buttons and the bottom edge of the screen, giving way to worries of extremely thick bezels.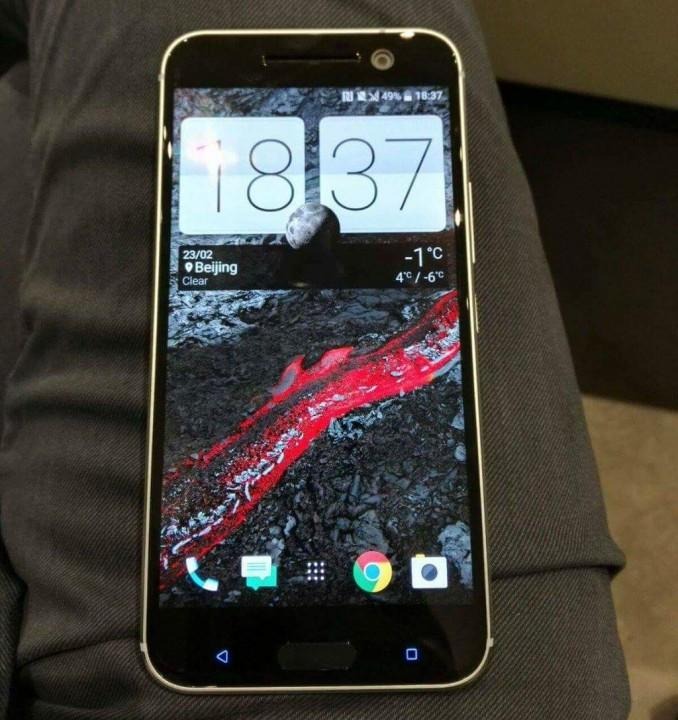 That said, the camps are somewhat split equally between those for and against the use of capacitive buttons, so this will hardly be what will make or break the HTC 10. There are far more important considerations, like the promised compelling camera or even a QHD screen. The past three flagships have firmly remained in 1080p land. Hopefully HTC has finally made the step forward into the future.
VIA: @Tanalibera