HP's new Smartphone & PDA range: more details, better photos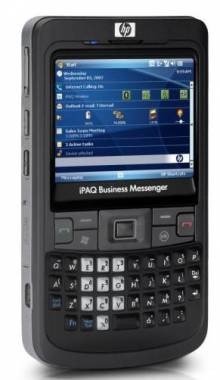 Cast out the blurry photo of the two new HP iPAQ smartphones we showed you yesterday; Swedish site Mobil.Se has come up with the goods and found decent images of the full range of smartphones and PDAs expected to hit the market before the end of the year.  Still top of the pile is the iPAQ 914, with 7.2Mbps HSDPA, WiFi b/g, 3-megapixel camera, A-GPS and 2.46-inch touchscreen running Windows Mobile 6 Pro with some added Google Maps goodness; figure it to drop in November for 5500 SEK (around $800) unsubsidised.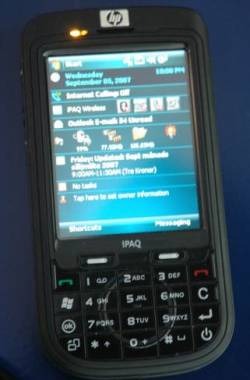 Meanwhile, the phone with the curious touch-sensitive scroll, the iPAQ 614, is predicted to launch in October with pretty much the same specs, although obviously no full QWERTY keyboard and a larger, 2.8-inch touchscreen.  It'll be priced the same as the 914.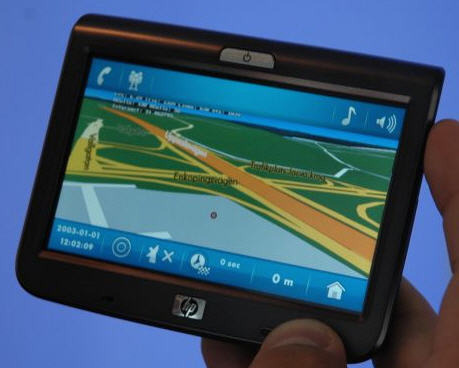 HP's first standalone navigation device, the iPAQ 314 runs software developed by the company themselves and is graced by a 4.3-inch 800 x 480 touchscreen.  Although primarily for GPS, it can also synchronise with Outlook and cellphones via Bluetooth, play media files, and comes with West European maps pre-installed.  No price or release date as of yet.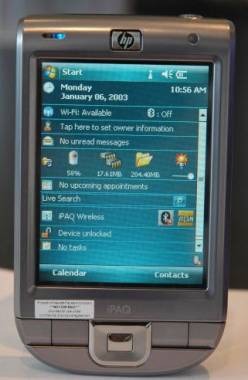 Closer to the budget end of the range, the two new PDAs – the iPAQ 214 and 114 – will ship in October.  The 214 has a 4-inch 480 x 640 VGA touchscreen, WiFi, VoIP capabilities, and measures 120×76.6×16 mm while weighing 187g.  It'll cost 3800 SEK ($500).  Meanwhile, the 114 has a 3.5-inch 320 x 240 display, 64MB RAM and Bluetooth; it'll cost around 3000 SEK ($430).

What do you think?  Are these new smartphones enough to tear you away from HTC's currently all-conquering range? 
Mobil.Se [via Unwired View]